Description
The association Isis Baila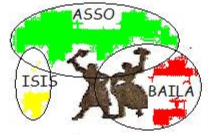 The association Isis Baila is an association that has existed for 10 years in the commune of Saint Affrique in south-Aveyron (12). Its primary purpose is to give dance classes and workshops. She also works in colleges through the theatre forum on school violence.
Since 2015, it has been organizing
speaking groups for victims of sexual violence
. It supports the creation of a place of life and reception for young girls who are victims of sexual violence and will offer from January until September 2021 reconstruction courses specially designed
for women and girls who are victims of sexual violence
.
The project carrier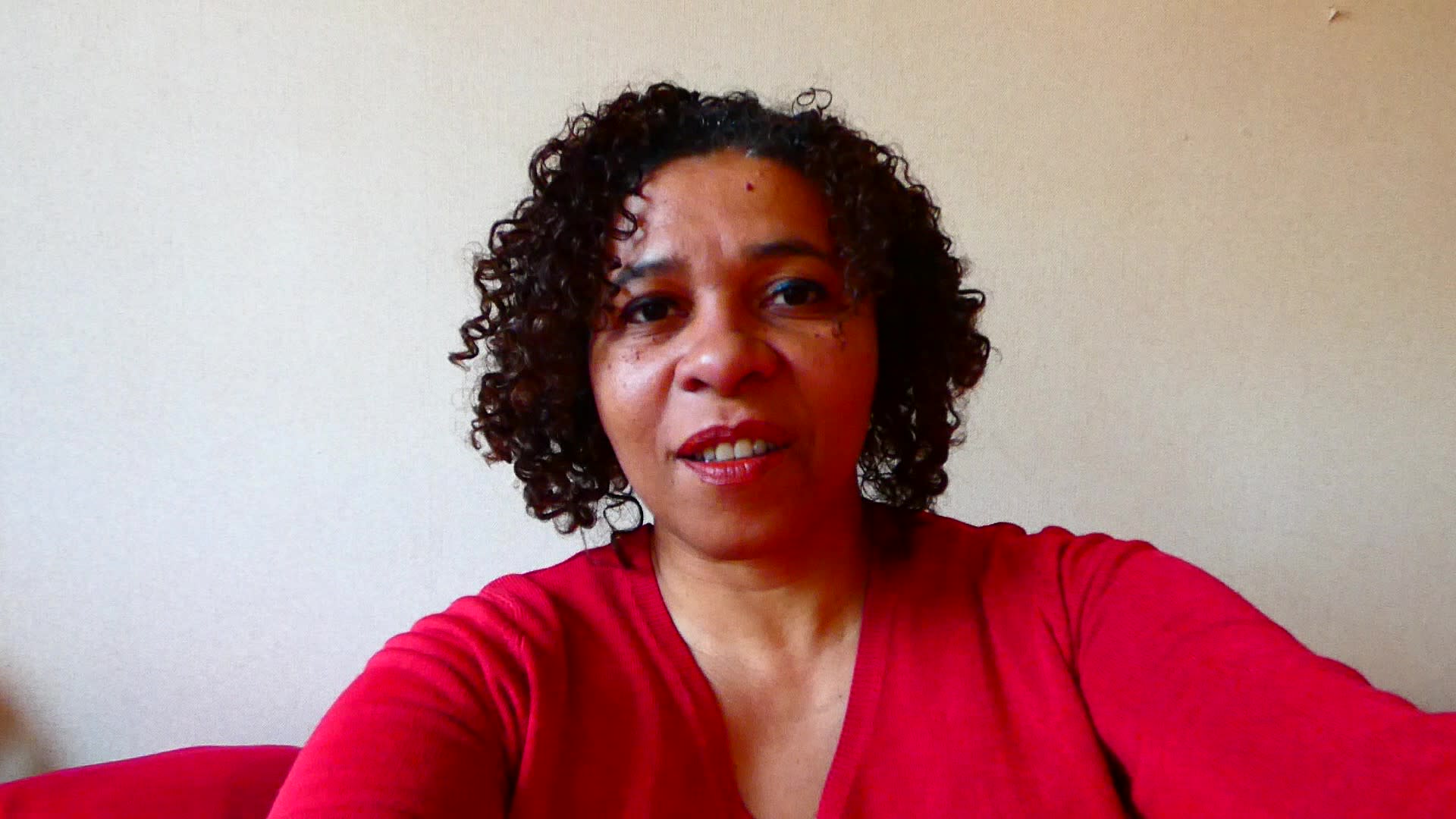 Emmanuelle Bekate: Sequestered and raped during a turn, I had to go through a long process of reconstruction to go from victim to caregiver. The highlight was the publication of my book: "After My Rape".
Mom and dance teacher, I have been running groups for victims of sexual violence for 5 years.
With my experience, I now wish to share it with as many people as possible by inviting women who share this experience to a physical and therapeutic work of reconnection to oneself in caring and security.
To do this, I have surrounded myself with different stakeholders who have marked my career and I propose to make the link between the different sessions.
The internships
These internships were tested by Emmanuelle Bekate who is a former rape victim and who has seen all the benefits brought by each of her practices. Whether it is with the study of the family tree (or psychogenalogy) to understand where violence come from, bodily activities like dance or yoga that free one's body, self defense to regain self-confidence, but also reconnection by touch which is often a very complicated meaning to find with the earth, the horse, the plastic arts , the jewel...
Each internship has one or two physical activities and above all a therapeutic activity with Jessica Fabié who is a clinical psychologist and works with us to accompany the group of words for victims of sexual violence for three years and Ingrid Lebeau who is sex therapist, couple therapist and sex and relationship education trainer who worked with us in 2013 and 2014 for the internship entitled : Dance and feminine power, specially designed for women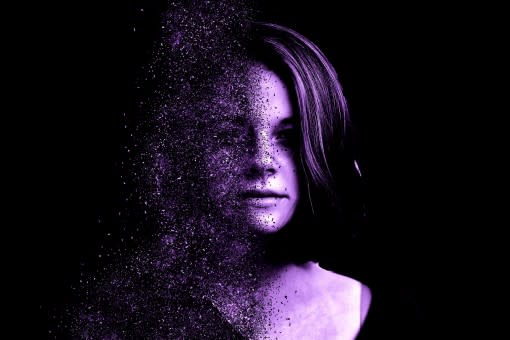 The study of the family tree proposed by Cécile Bekate and the benevolent communication proposed by Emmanuelle Araujo Calçada are also part of the therapeutic activities.
The ideal is to be able to do all the internships. All courses start on Saturday morning at 9am and end on Sunday evening at 5pm
---
Reconstruction Internchips
These 9 internships, spread over 9 months, are a multi-repair care process that takes place as follows:  
From January to February:

we will slowly reconnect with our bodies, with Nature and our roots.

Nature, Dance and Relaxation

with Coralie Drutinus and Emmanuelle Bekate:

January 23-24, 2021 for adults
30 and 31 January 2021 for girls aged 13 and over

Drum, Family Tree and Modeling

with Maïssane Forest, Cécile Bekate and Catherine Guyot:

February 6-7, 2021 for adults
February 13-14, 2021 for girls aged 13 and over
From March to May

we will reconcile with our bodies through links such as singing and percussion, regain our femininity, our movement with dance and our love for our being

Movement, Spontaneous Singing, Creativity and Therapy

with Muriel Migayrou, Muriel Pellecuer, Cécile Bekate and Jessica Fabié :

March 6 and 7 and March 20 and 21, 2021 for adults
13 and 14 March 2021 for girls aged 13 and over

Percus, Dance and Sexual Education

with Emmanuelle Bekate, Jean Marc Arthur and Ingrid Lebeau:

April 3 and 4, 2021 for adults
10 and 11 April 2021 for girls aged 13 and over

Yoga and benevolent communication

with Chloé Denizard and Emmanuelle Araujo Calçada:

April 17-18, 2021 for adults
24 and 25 April 2021 for girls aged 13 and over

Make your jewelry, Costumes, Portraits and Sexual Education

with Chloe Denizard, Catherine Guyot and Ingrid Lebeau:

May 8 and 9 and May 22 and May 23, 2021 for adults
15 and 16 May and 29 and 30 May 2021 for girls aged 13 and over
From June to September

we will regain self-confidence through approach with the horse, find our power, learn to defend ourselves, relax and can be let go and accept our history of sexual violence.

Self-defense, Zumba and Sexual Education

with Emmanuelle Bekate, Stephen Morosowsky and Ingrid Lebeau:

June 5 and 6 and June 19 and 20, 2021 for adults
12 and 13 June and 26 and 27 June 2021 for girls aged 13 and over

Horse, Dance, Music and Therapy

with Barbara Edelman, Emmanuelle Bekate, Nina Karali and Jessica Fabié:

July 3 and 4 and July 21 and 22, 2021 (weekdays) for adults
July 7 and 8 (weekdays) and July 17 and 18, 2021 for girls from 13 years old

Dance, Sea, Portraits and Acceptance

with Emmanuelle Bekate, Ingrid Lebeau, Catherine Guyot and Jessica Fabié:

4 and 5 September and 18 and 19 September 2021 for adults
11 and 12 September and 25 and 26 September 2021 for girls aged 13 and over
For wich audience?
These 11 reconstruction courses are specially designed for women and girls, from the age of 13, who have experienced sexual violence..
These women and girls are come from associations, schools, des centres sociaux, speaking groups...
Speakers
We work with 14 stakeholders who all have a caring approach and most of all who will never force you if you don't want to do an activity..
They are artists, craftsmen, sports teachers, a clinical psychologist and a sexologist.
Maïssane Forest

the sound of the drum is powerful and deep to awaken the sacramental energy curled in the pelvis, reconnect with the body, feel its "Roots" to anchor well, release memories, stimulate the forces of Life until the spontaneous dance of the vibrant and joyful Wild Woman
Cécile Bekate

The family tree: It's a light-up job. It goes through a time of "decorating", a specific reading of the tree. Then, so that this work is not just an intellectual journey, I give the person I work with, one or more symbolic acts to accomplish. This allows us to heal, to unravel the problem by materializing a solution.

Creativity

: My job is to help get out of the frame, create paths, spaces where creativity is possible. For this, I use paint, wire, wood, cut paper ...
Coralie Drutinus

This Dance workshop will take you to listening to your body through music. What does my body tell me? It will be a matter of letting go, letting the movement come to you. Let it happen, be present here and now in the movement. Music will be an important support to get into this crossing.
Emmanuelle Bekate

Nature, Dances, workshop Horse...

for relaxation, ballad Nature and Afro-Cuban Dances and Zumba: Through the five workshops I propose, I invite you on a journey that will start from your interior to open up to the outside on the way and return to the end of the process towards yourself.
For the nature and relaxation workshop, I will accompany you for a silent walk in Nature, listen, stop, feel Nature as a whole. The relaxation offered at several points of the course, will allow you to anchor yourself and feel your connection to the earth.

the Percus and Dance workshop

will be the approach of dance with the sound of percussion, the softness with the force of the beat on the Ka, the encounter with our newfound femininity.

Zumba

, which will precede self-defense, will be an opportunity to let go of his whole body with movements of preparation for self defense on Latin and Caribbean rhythms.

The workshop Horse, Dance and Music

will allow you to regain your feminine power, I will propose an Amazon dance related to the horse.

Finally,

the dance of the sea

and a moment for yourself by the sea will make you let go and return to your inner being.
Catherine Guyot

Modeling, costumes and portraits

MODELAGE TERRE: THE FACTS OF ARGILE GAME. The earth has this power to reconnect you with your childish soul and your hands have kept the memory of those distant creative moments. Clay modeling takes you into an imaginary world and takes you out of your routine. The malleability of the material opens a new horizon: with the earth, one has the right to hesitate, to be wrong because one can always go back, remove or add material, transform, undo and change orientation, return to zero ... Its very nature allows all approaches to modeling: academic sculpture, spontaneous gesture, free forms that cultivate the imagination, drive and let the hands drive, rediscover contact with the skin and sensations...
In contact with the earth, the link between body and mind and matter is carried out in harmony and depth. Refocus, decompress, relax and take a step back from the outside environment

A earth modeling workshop is as much a place of learning as a space of freedom and well-being where everyone rediscovers himself, listens to him, expresses himself, lives concretely his creativity ...

COSTUMES AND PORTRAITS

: Disguise is associated with partying. It's an opportunity to change your bearings, to have a better image and a better self-assertion. In a warm and friendly setting, I propose a fancy dress session with dance costumes. A festive time to realize that you can show yourself different from who you are and present another image, let your imagination run wild and freely express your personality. This session will allow you to fall back into childhood for a while, to allow yourself freedom of language and manners, to decompress by giving you the opportunity to be someone else as well as to share a friendly moment. Then, I propose a colorful portrait session. The opportunity to pass on the other side of the mirror, to reveal "your" festive beauty in music.

PORTRAITS

: In the "Let go Portraits and Acceptance" workshop, I offer you a black-and-white portrait session whose simplicity is the key word. By making the colors disappear, together we will take a complicit look at your uniqueness and reveal all your beauty.
Muriel Pellecuer

The workshop offers a space of benevolence, of non-judgment to explore one's voice, to let oneself sing, to rediscover the pleasure of the game, the joy of being fully oneself by connecting to what is alive in itself.... It requires no special knowledge and is by no means a voice technique course.
Jessica Fabié

In a neutral and non-judgmental space, I propose to accompany you in your wellness process to free speech, take the time to listen to each other, discover and flourish in gentleness and benevolence.
Jean-Marc Arthur

for the gwoka: The practice of Ka (Guadeloupean percussion) consists of reproducing movements on the surface of the skin of the instrument giving birth to several rhythms allowing the expression of different emotions. Based on my personal experience, but also on my professional achievements, I could see that there is a well-being benefit to the practice of these rhythms as part of my method (TMK) totally adaptable to an audience like that of internships.

It is a question of re-establishing a personal relationship with one's "self" through the Ka. In this case where self-esteem has been crushed by violence.
Ingrid Lebeau

The sessions offered in sex education will allow each person to rehabilitate her body-sensations in future romantic and sexual relationships. Self-knowledge as a woman in her pleasures and desires will soothe the wounds of the traumas experienced).
Emmanuelle Araujo Calçada

Benevolent communication is a practice that allows us to put awareness on what is being experienced in oneself, to meet and welcome each other with kindness, to develop clarity and serenity. We learn to listen to each other, to express oneself with authenticity and to listen to each other in an empathetic way. What you will experience during the course can then serve you at home in your daily life, in order to live better with yourself and others.
Chloé Denizard

Yoga and Making Your Jewel

Yoga : We will practice Hatha Yoga, i.e. a complete and deep yoga (work on the body with asanas, work on the mind with meditation, work on the breath with pranayama) in an atmosphere of listening to oneself and gentleness: not to rush but to feel, to listen, to observe our deep feelings.

This is a weekend of discovery: no worries if you are completely new

Weaving your personal, symbolic jewel

: We will take the time to visualize, to choose each of our symbols, then the materials and aesthetics that correspond to them, that correspond to you. Then I will teach you the necessary basics of weaving and you will create your unique jewel. Textile weaving and inclusion of natural materials of your choice (minerals, wood...)
Barbara Edelman

Equine coaching, guidance, meditation...

For equine coaching, guidance, gi gong and meditation: :
You will meet the horse but also yourself during our sessions. Indeed, the horse will adapt its behavior to the person who will come to meet him and thus "reflect" a part of it that needs to be heard and welcomed. Through approach, touch, mindfulness, return to oneself, Qi-gong and emotional management, you can reconcile with yourself and relearn to love and accept yourself fully on all levels (emotional, mental and physical).

The horse has the power to restore your self-confidence, restore you to a form of serenity as well as lead you to reconcile with your body.
Nina Karali

for sound and vibration music: Take the time to listen and feel. Let the sounds and their vibration wander through us. It is a moment of musical exploration, relaxation and self-listening.
Stephen Morosowsky

for self-defense: Krav Maga is a simple, fast and effective self defense method. Its objective is to ensure that whatever its size one must find a solution to any type of attack. During the Workshops, we will learn how to react to strangulation, seizures on the wrists, arms and bodies and what tools of daily life can help me get out of it. We will work in the second part of the ground defenses. Know how to move, get up quickly and react to several types of attacks when we are on the ground.
The Places
The courses will take place in cottages of south Aveyron:
The cottage of Brugas located in a hamlet in nature, the rooms will be shared to 2 or 3 people.http://gite-group-aveyron.com/gite-du-brugas/ or the Faragous cottage in the heart of the blush https://www.faragous.com/, accommodation will be in rooms of 2 to 6 people are sites where the internships will take place. Their main advantage is that they have a room for our bodily activities.
We are looking for other cottages that can accommodate us with a room for our bodily activities.
---
Project objective
We are currently looking for funds to allow access to internships for all. to be able to lower the price of the internship from 420 to 200 euros per person.
Ideally, we would like our interns to be around 50 euros per person.
Unfortunately, the association cannot bear the cost of these internships. The price includes membership of the Isis Baila association of 5 euros per year in order to be covered in the event of an incident, accommodation in a lodge in southern Aveyron, body and therapeutic workshops and meals from Saturday morning to Sunday afternoon
The funds raised will therefore reduce the cost of internships for these women and girls who have experienced sexual violence, who are often in great precariousness.
Our overall budget for our project is 52.920 euros.
If we raise more than 7,000 euros, we will lower the price of the internship to 50 euros per person. The ideal is for each participant to carry out all the internships because they are part of a repair process.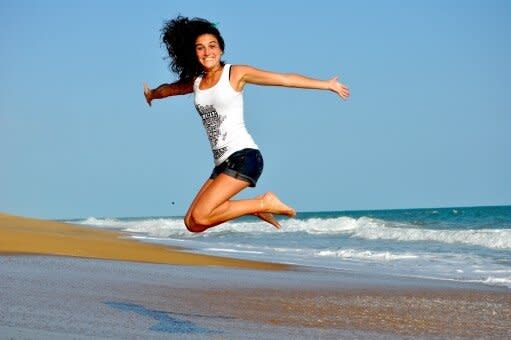 THANK YOU FOR THEM
---
Contributions Details
Friendly moment:
(For 25 euros and more)
our friendly moment will take place on Friday, March 5, 2021 at 7 p.m. in Saint Affrique in the Aveyron. The exact location will be communicated to you by email a few days before the date. Many surprises for young and old will await you!
Dance workshops
(For 50 euros and more)
Come and choose a dance class or workshop that our association ISIS BAILA offers this year in Saint Affrique and the Cavalry (Aveyron) or
A stay
(For 400 euros and more)
A stay in a cottage in South Aveyron with a half-board night. You will tell us the date you want.
Two wellness treatments and a stay for two people
(For 800 euros and more)
Two treatments in an institute of Saint Affrique and a stay for two people in a complete boarding house with an overnight stay in a cottage in South Aveyron. You will tell us the date you want.