Description
The association aims to carry out the project of the collective Les Gens qui Sèment aimed at creating an eco-place with an artistic and artisanal vocation. A place of unconditional, intergenerational and intercultural welcome, with respect for oneself, others, ecosystems and the earth.
Origin of the collective
The collective Les Gens qui Sèment was born from a march. A walk, by bike, in a caravan-cyclist, on horseback. A walk of several weeks in winter, in the Cévennes. During this walk, we built huts, participated in construction sites, gave a hand in school children. We sought to sow the small seeds of a life of nomadism, the seeds of a new way of living together.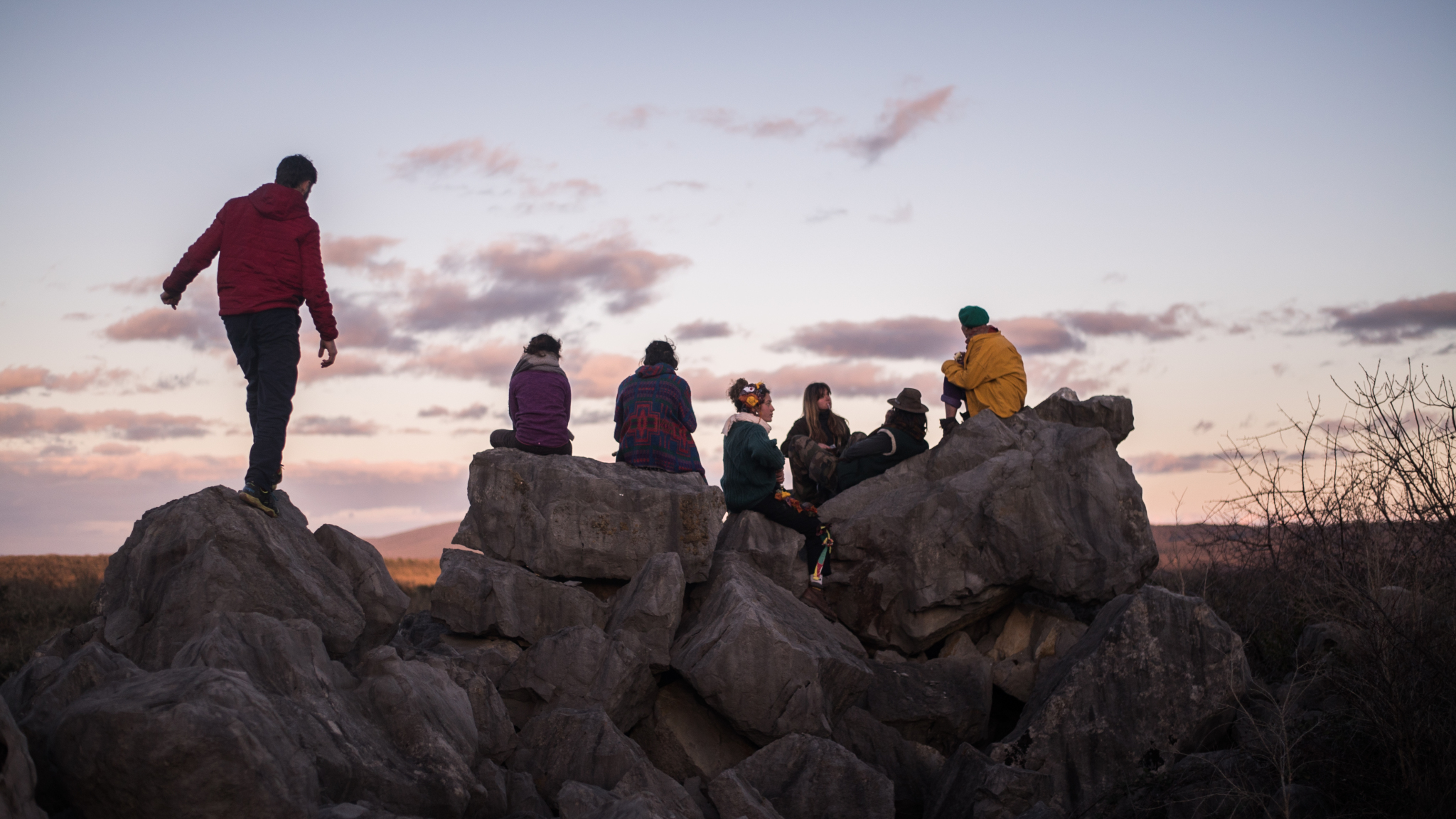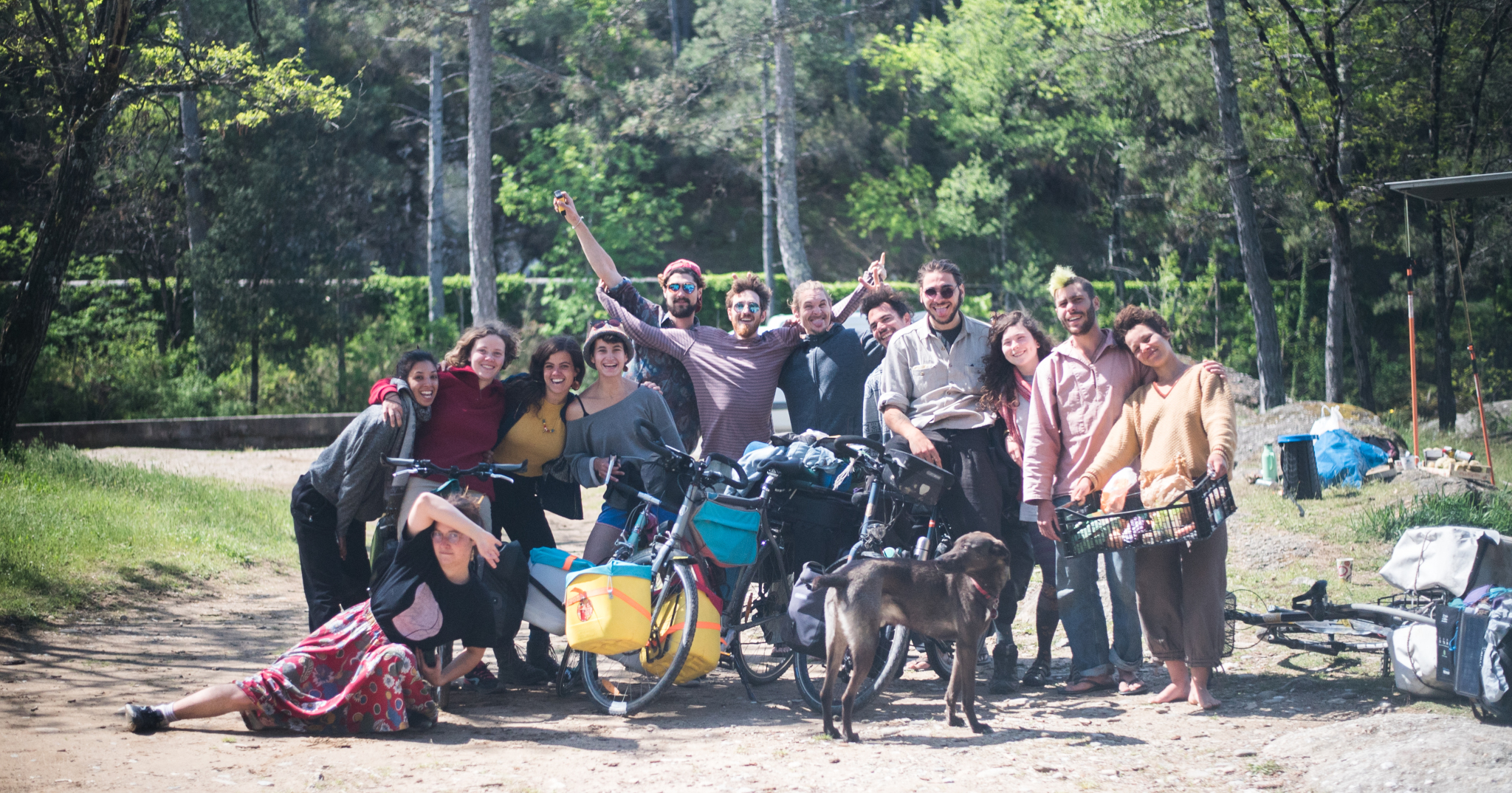 Presentation of the place
Between Coupiac and Plaisance, Francillou is a small hamlet with just over 1,700 m² of buildings. Surrounded by 18 hectares of meadows and woods tended by ewes, this place is conducive to the organization of events and access to nature. Two water sources, a river (the Mousse) and a pond on the ground supply the place of life. In addition, a hundred walnut trees are present in the hamlet.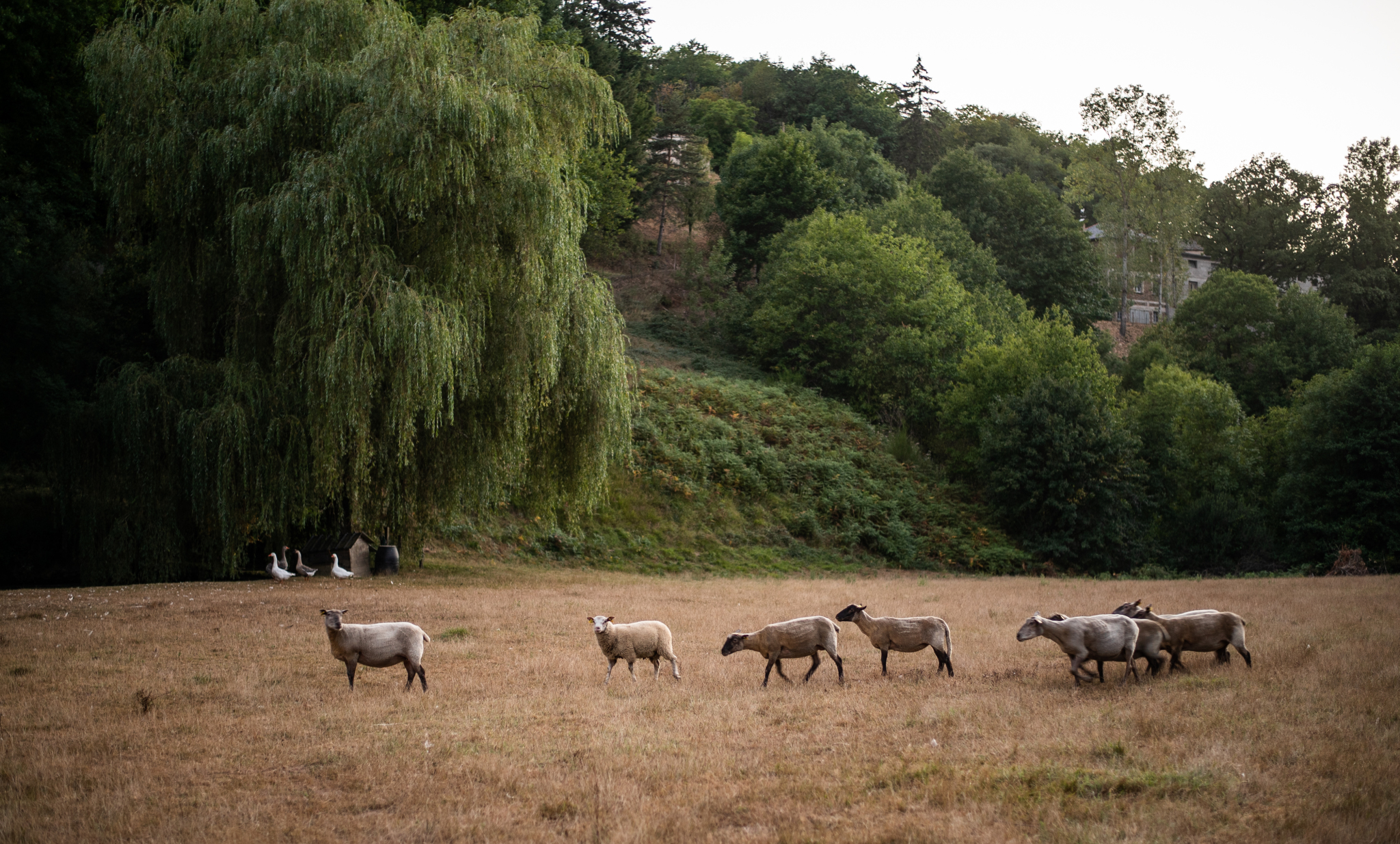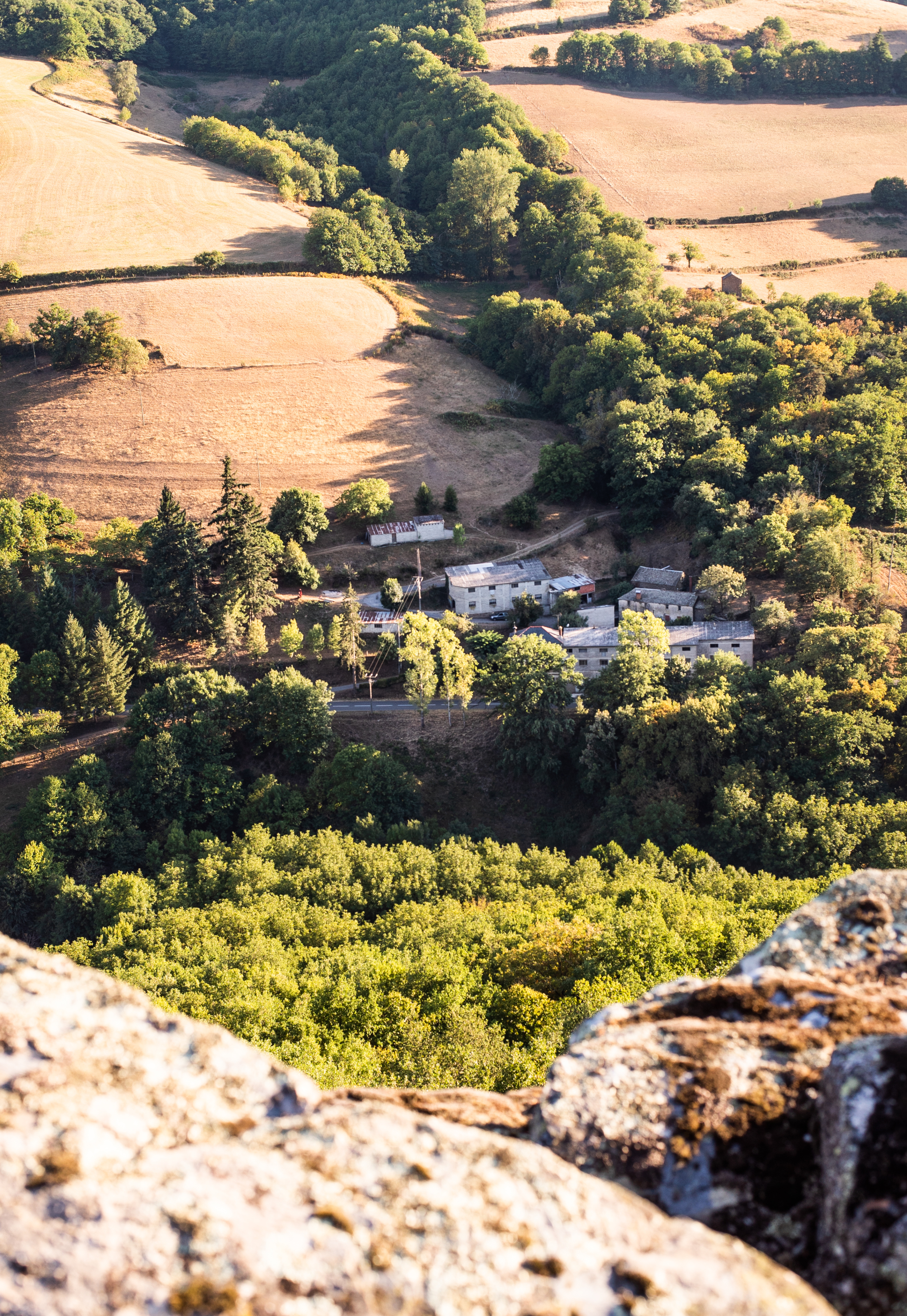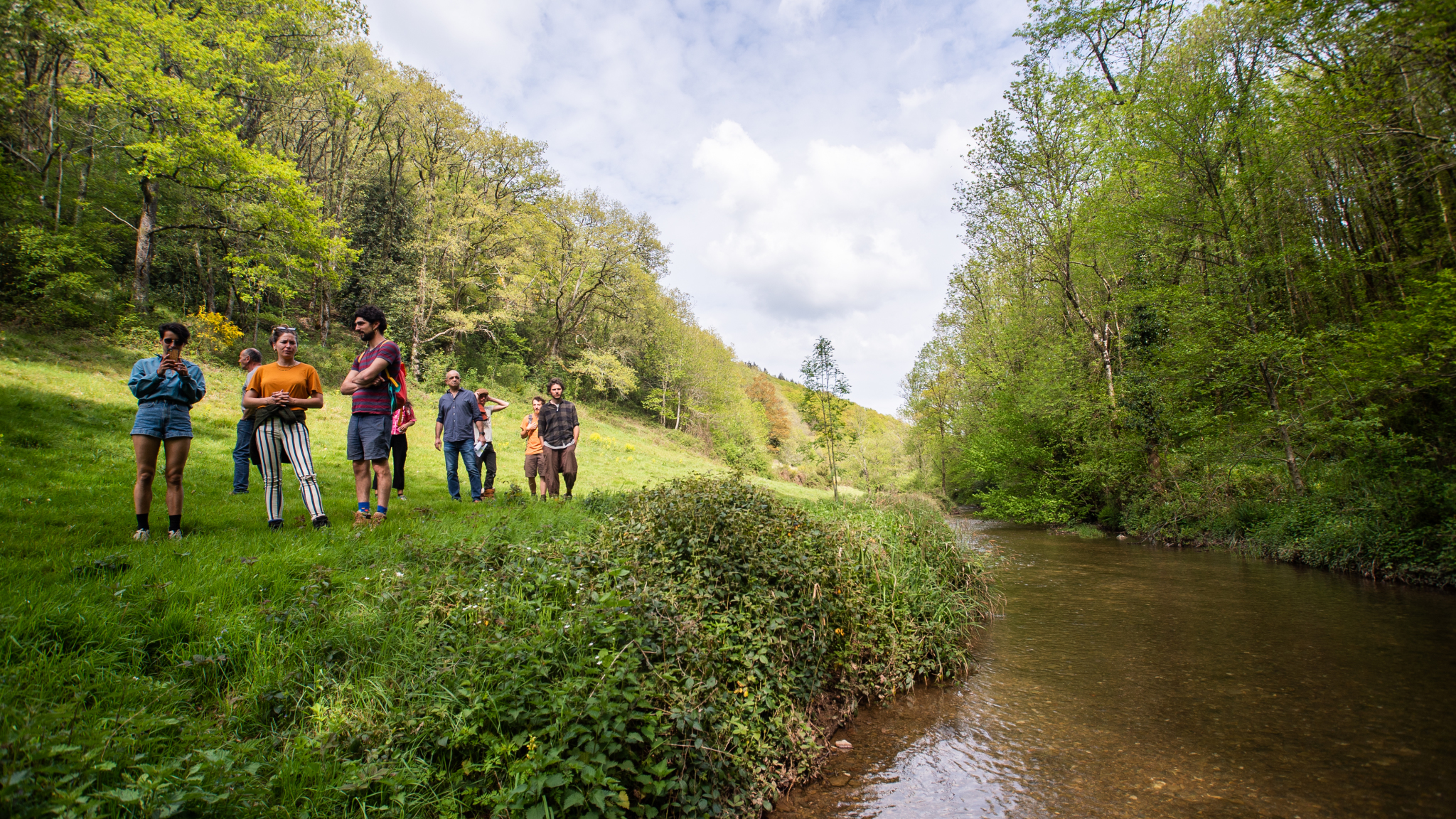 Presentation of the project
The seeds we sowed on this walk need soil to germinate. They need a place to welcome them and allow them to grow. Francillou is an ideal place for this.
Concretely, we want to develop the hamlet to make it an eco-place coupled with a third-place with an artistic vocation. The members of the collective will live on the spot and will use the resources present to tend towards food self-sufficiency. In addition to a food crop, it is for example planned to continue the walnut culture activity already present on site. At the same time, Francillou will welcome artists and the public to promote arts and crafts.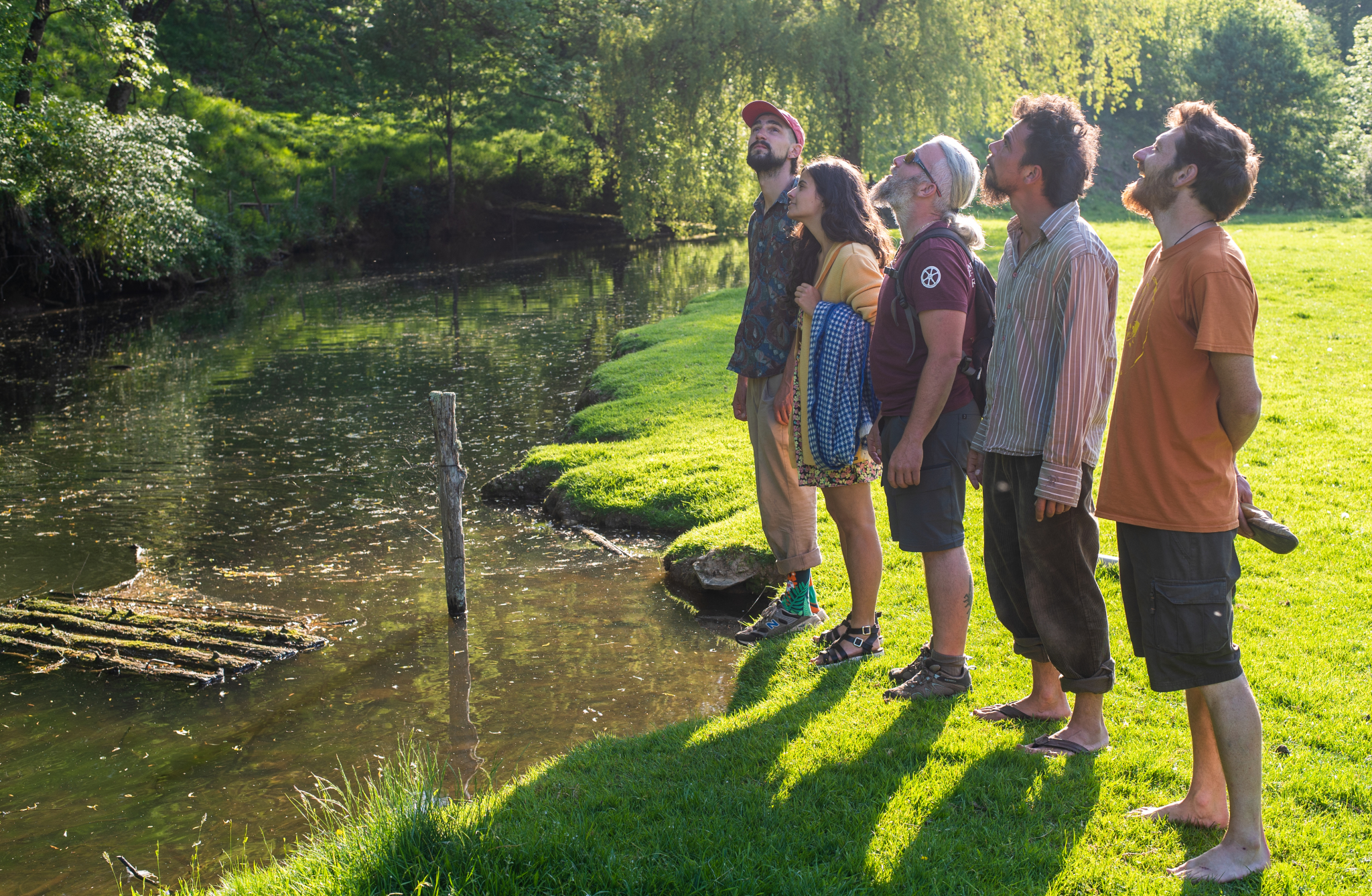 An artistic and artisanal third place
We wish through this place, to make arts and crafts accessible to residents of neighboring municipalities through various workshops and shared spaces in a vision of popular education. The various skills of the ten people who currently form the Gens qui Sèment collective allow us to plan internships and animations in the following areas :
Artistic activities



- A Dance Workshop
- A theater workshop
- Access to a space dedicated to sound and image
- A cinema and image education workshop
- A reception of artistic residences
Art and crafts



- A Wood Workshop
- A Glass Studio
- A Raw clay Workshop
- An Eco-construction site
- A Bike Workshop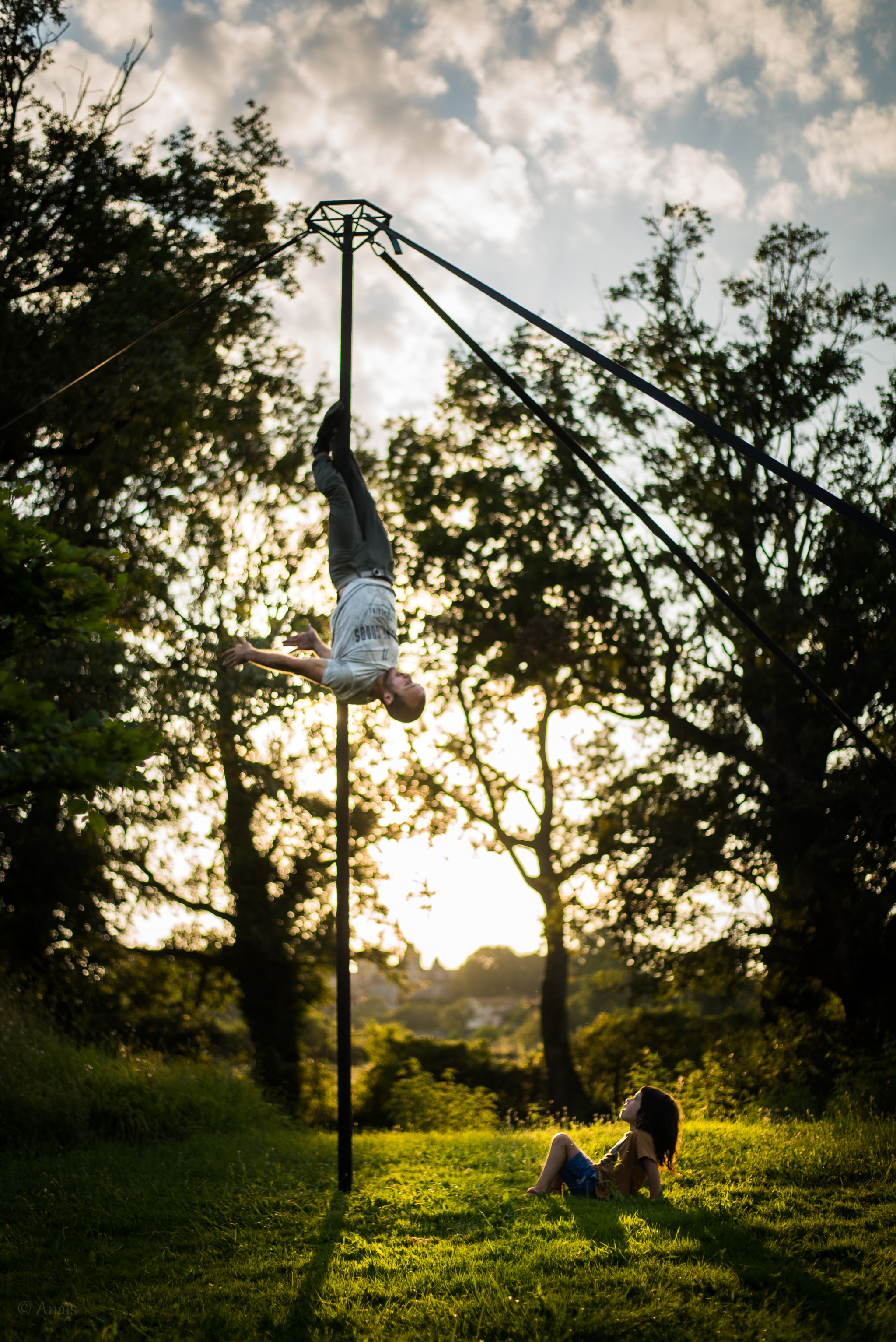 In addition to the internships, we want to make this place an interface, a meeting point between people living in rural areas, as well as a hotbed of news⸱for cultural actors⸱ess. This is thanks to events like::
An Annual Festival

Open Scenes

Monthly sharing events

Artist residencies and residency outing shows

The hamlet Francillou will therefore be in perpetual creation, and inclusive.
We will make it an unconditional, intergenerational and intercultural place of welcome. A place open to all, children and adults, amateurs and professionals alike.
A place where meeting and sharing knowledge will not be subject to a mercantile logic thanks to a system of participations adapted to everyone's income⸱e. A place where several universes will mix around popular education, crafts, culture and food gardens. A place of openness with the setting up of eco-construction courses, manual and craft workshops, artistic residencies, open stages, etc.
An eco-place that respects ecosystems and the land
Les Gens qui Sèment therefore plan to organize workshops and shows at Francillou. But the hamlet is already a place of culture! Indeed, we have been cultivating our land, and in particular, our walnut trees for 3 generations already. And that's part of what appealed to us.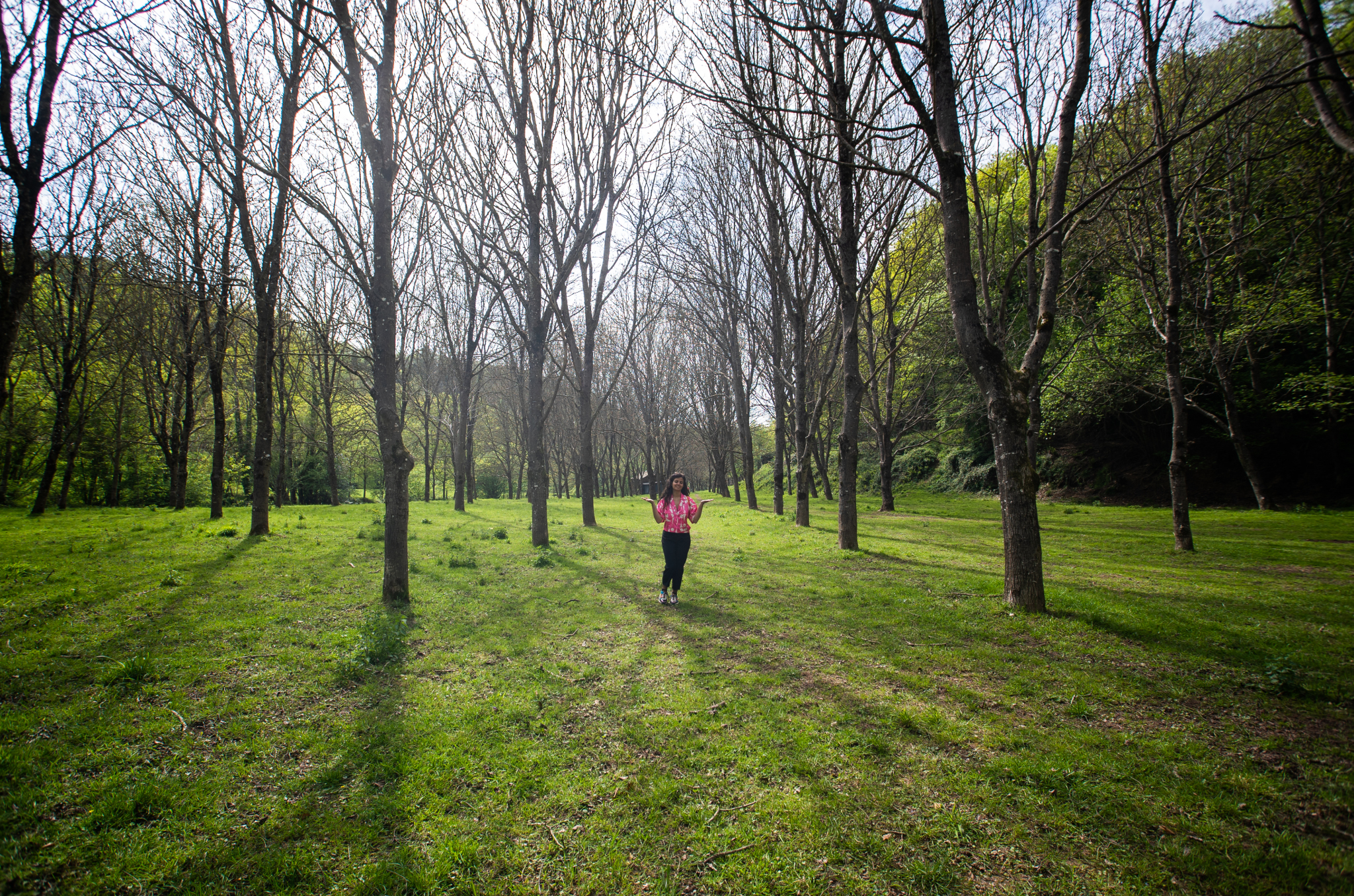 Do you remember the walk? The one we made and which introduces our subject. Well, this walk not only allowed us to get to know each other, but it also offered us many encounters with actors⸱ess from the militant, rural and permaculture world. We were all aware of these issues, but these meetings convinced us that we too could do it.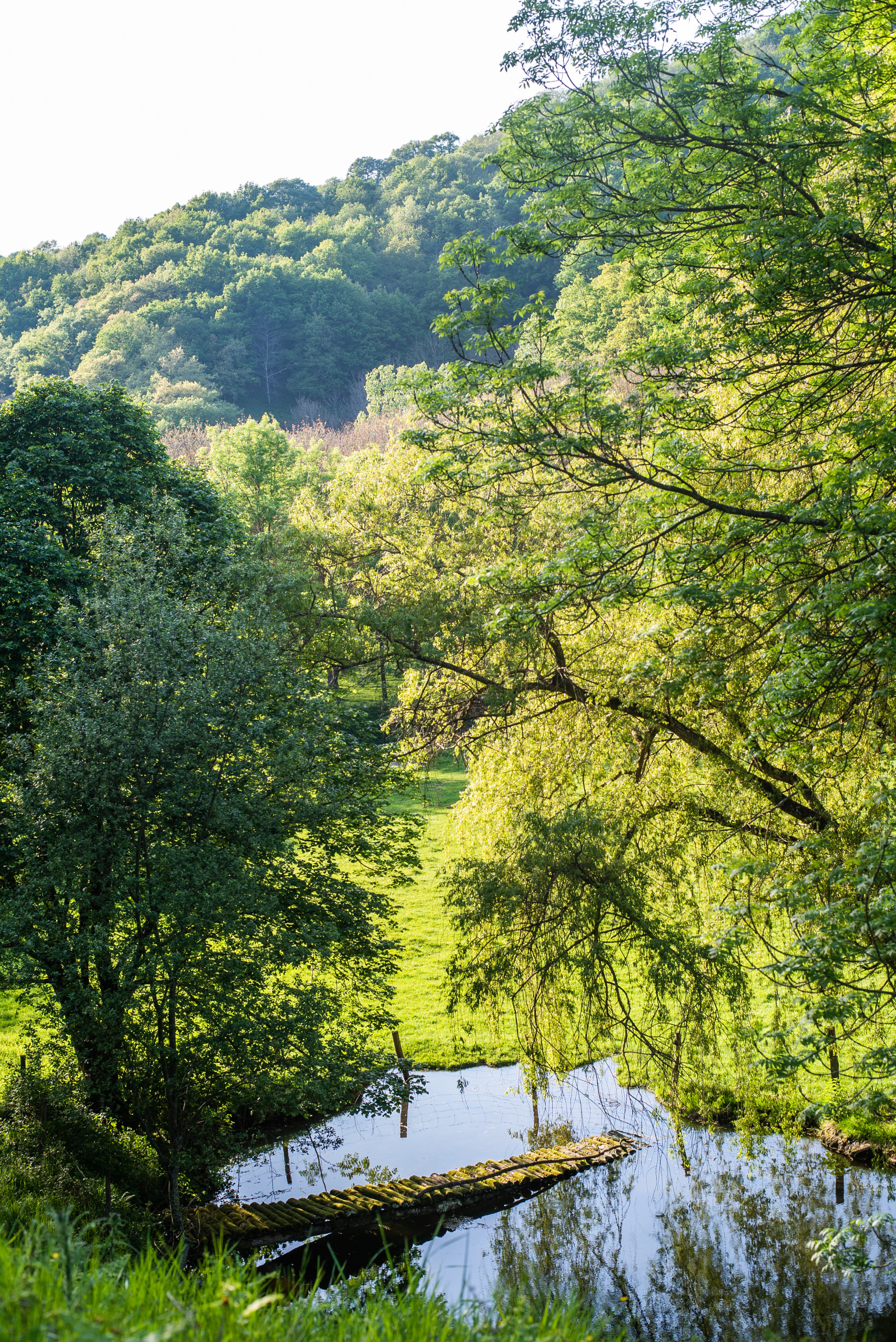 Do it, but what ?
We have a head full of cultural and artistic projects, but we want to learn the lessons of the past and not sacrifice the environment on the altar of the abstract (technologies, progress, etc.).
For us, all human activity must respect and preserve the environment in which it takes place. And Francillou is, here too, an ideal place for this, because it offers us the opportunity to be part of the continuity of its history by taking over the activities of walnut culture and food crop cultivation.
We want to maintain the richness of the soil, cultivate in a sober and reasoned way, with respect and understanding of biodiversity.
In addition, we will develop the place with the help of participatory projects. These will be open to everyone and will respect an environmental charter being drafted so that the work has a minimal impact on the biodiversity of the place. For example, we will prioritize reversible and/or second-hand materials.
A place based on popular education
Popular education is education for all by all. It is a pedagogical and humanist bias based on a simple observation: each individual has knowledge that is specific to him and that he can transmit and/or refine in exchange with others. We can therefore acquire knowledge in several ways:
Through appropriation: these are training, books, videos, teachers, etc. Any format that presents a sum of knowledge synthesized and transmitted vertically.
By production: it is the creation of knowledge through a series of observations, experiences, trials and errors.
Through cross-referencing and exchange of information: this is the acquisition or updating of knowledge through social relations and person-to-person exchanges.
At Francillou, we want to offer various learning formats that will mix these 3 methods so that everyone is a "creator" of their knowledge. The workshops, internships, and in general, all the educational content that we have started to prepare and that we will offer will be in two directions: On the one hand, the development of our understanding of the world . And on the other hand, improving our ability to have a grip on the world, to transform it.
Francillou will be an eco-place coupled with a third place with an artistic vocation. But even more, it will be a library of knowledge, a place of experimentation, meetings and exchanges.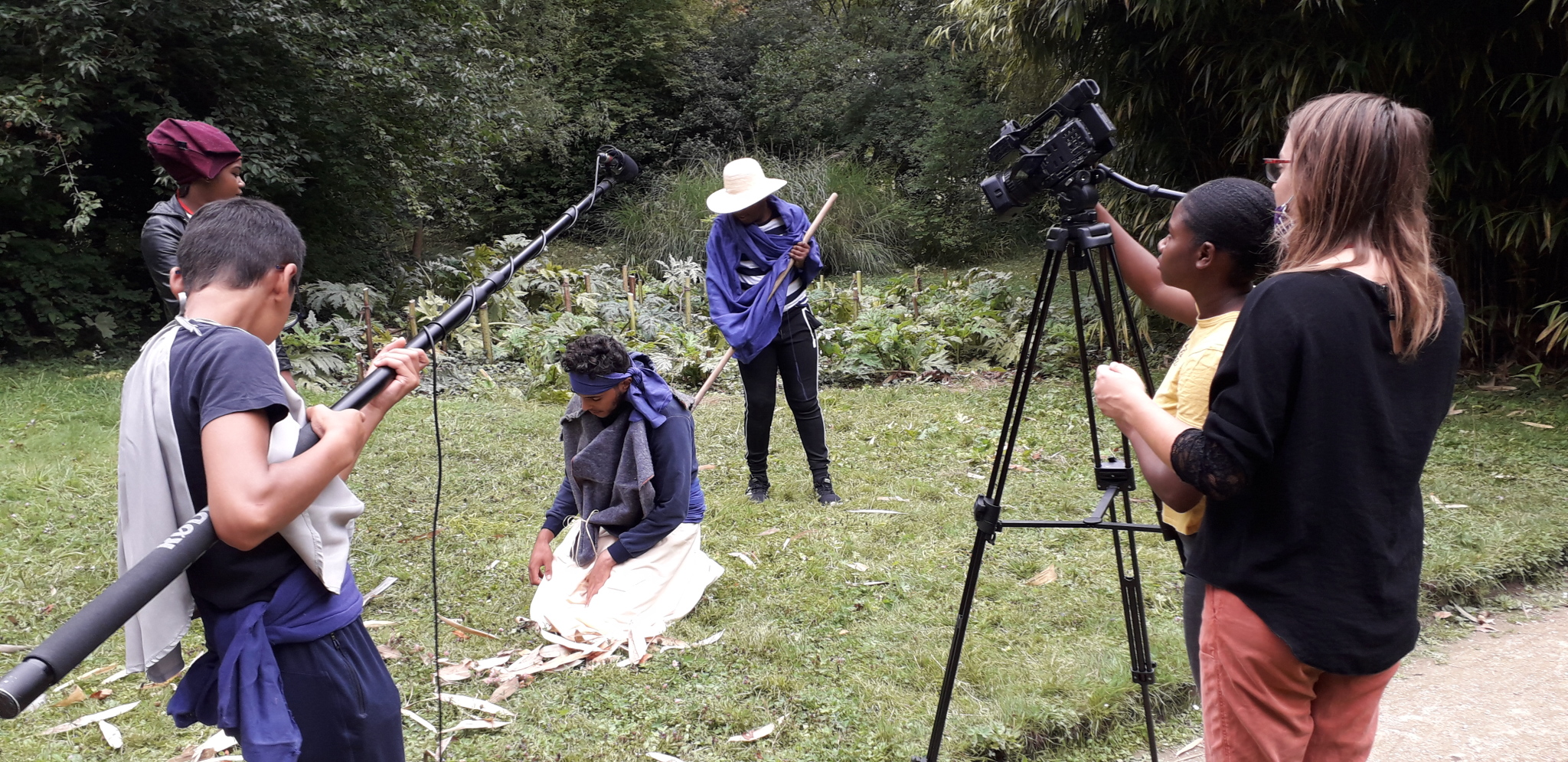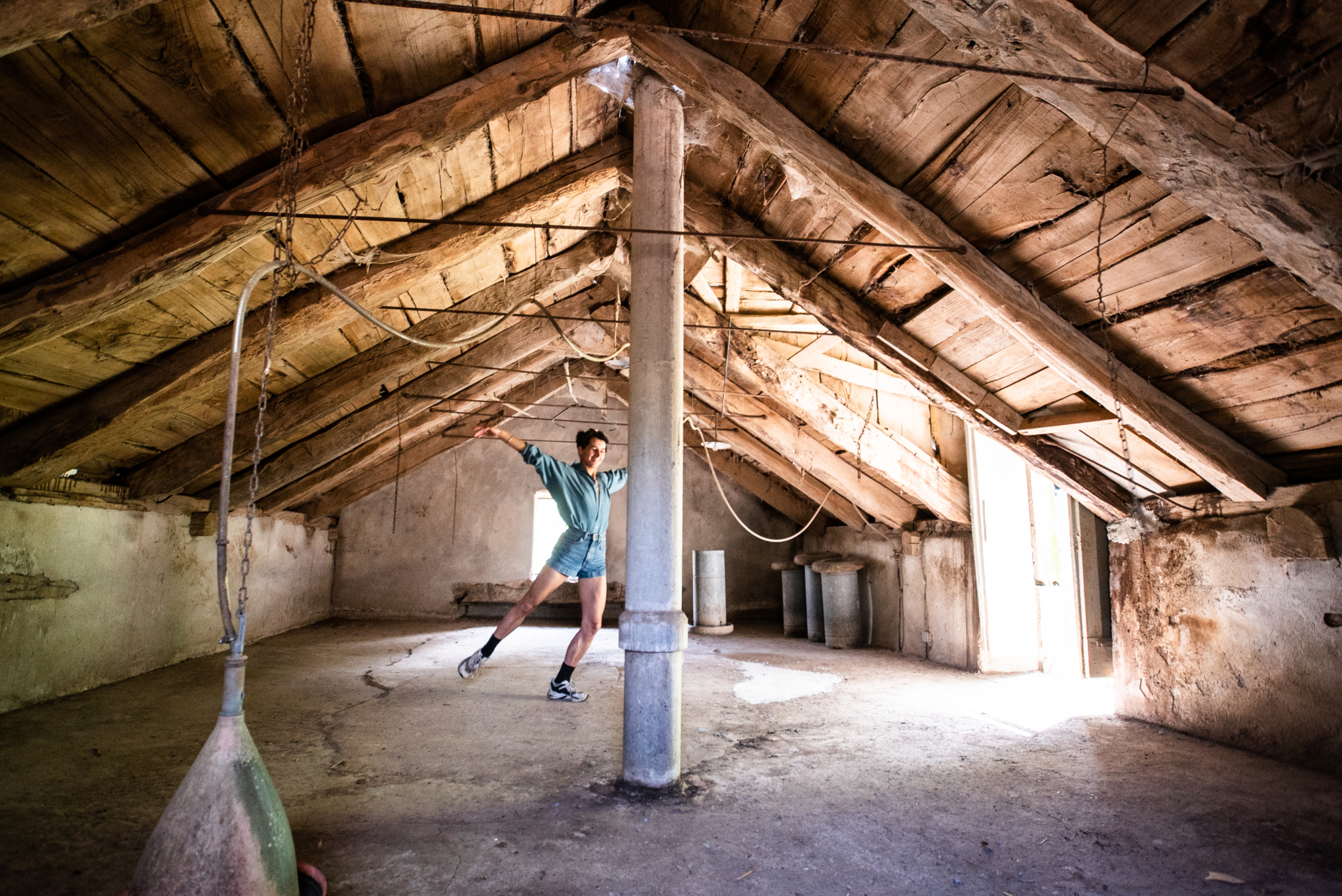 Where are we now ?
At the beginning of July, the sales agreement was signed. In a few months, the place will be open to make projects flourish, with respect for living things and biodiversity; to germinate creativity, in a spirit of co-construction and sharing.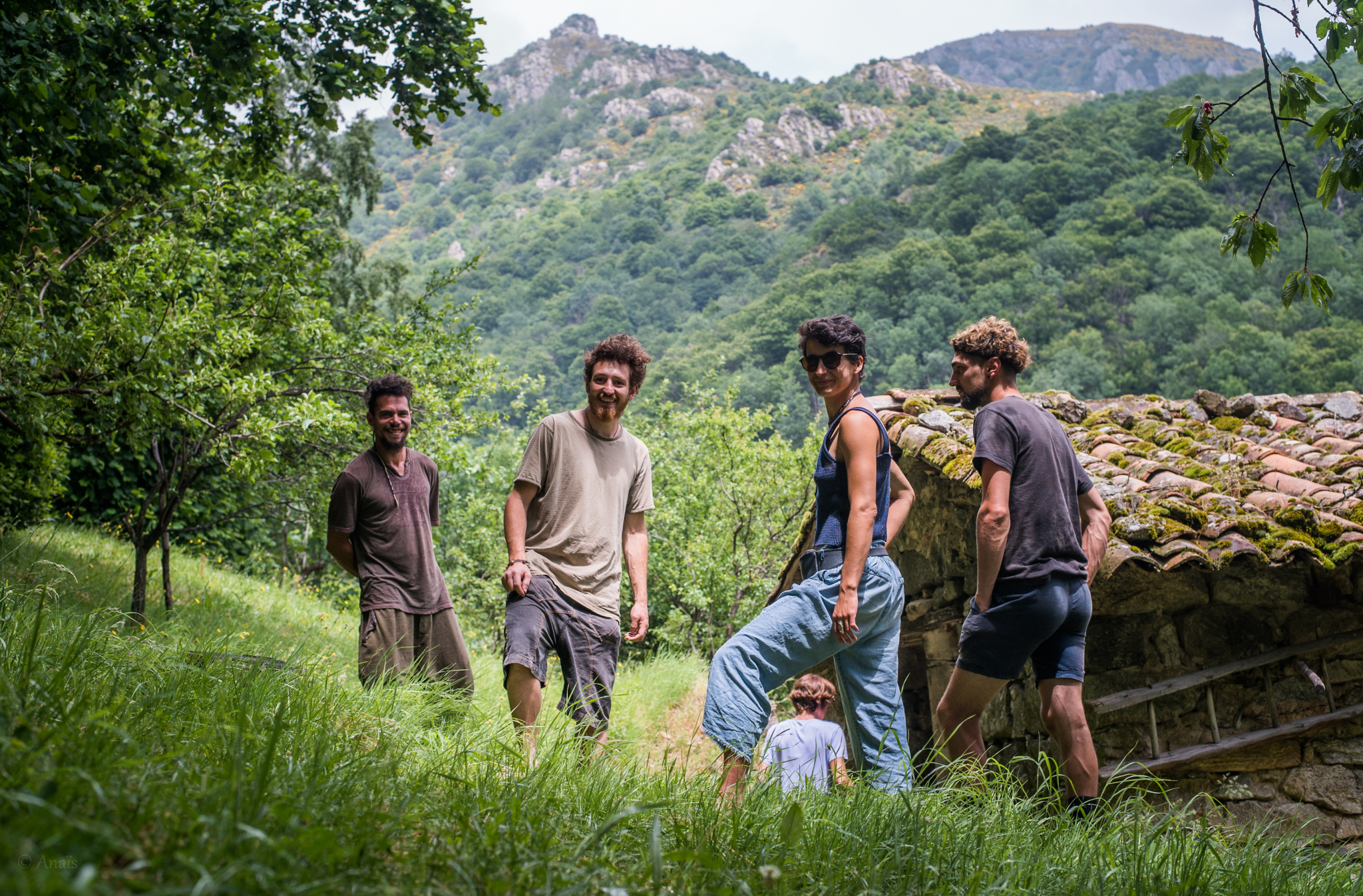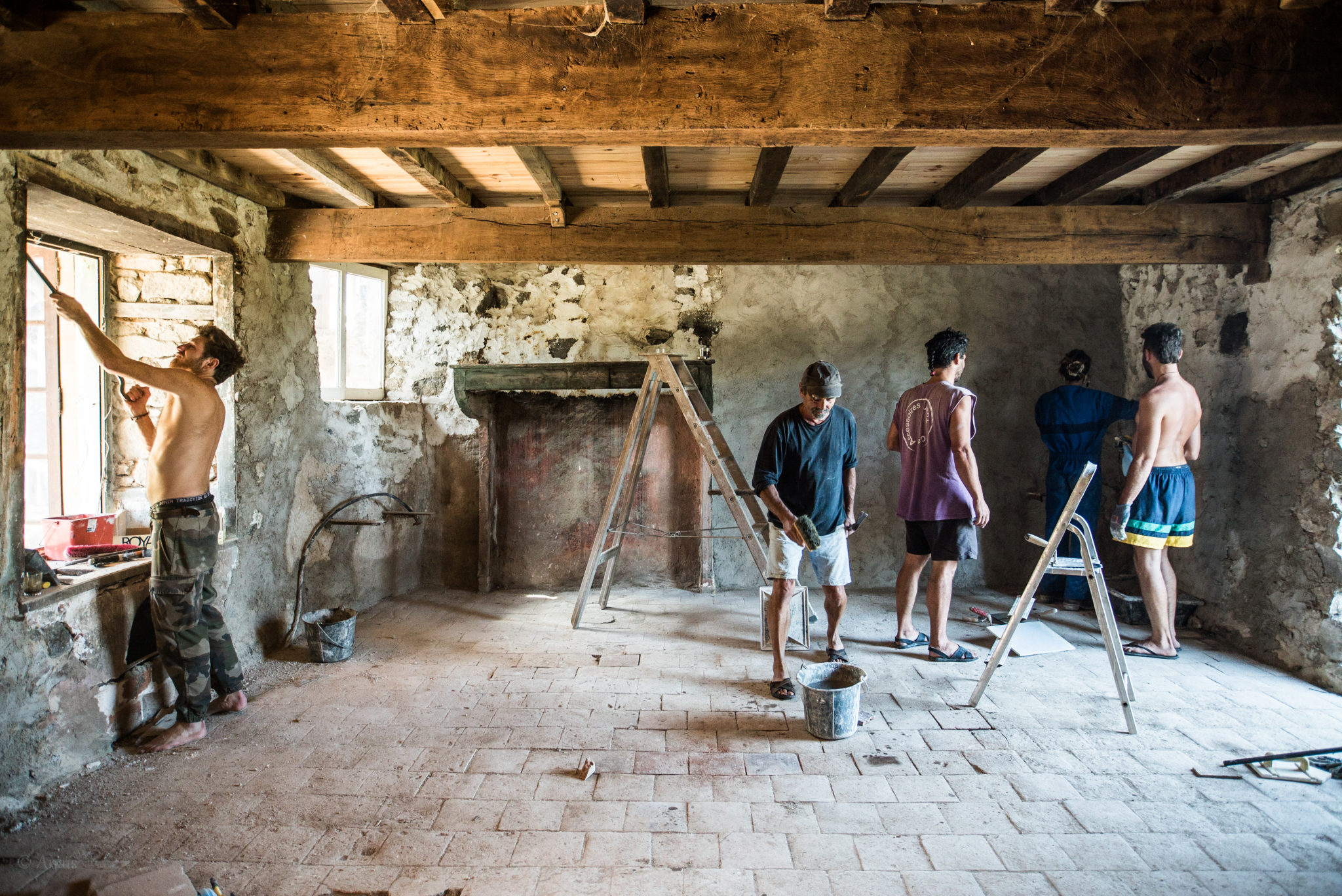 The layout
What will happen? At first, the place will be in "development". We will set up participatory projects in order to develop the existing building to make it more user-friendly and suitable for reception. We will work on the development of living spaces, common areas and the sustainability of the vegetable garden.
These sites will be open to everyone. Your energy, your good humor and your suggestions will be welcome in order to make Francillou a haven of peace, welcoming, pleasant to live in and which resembles all of us.
Crowdfunding
Les Gens Qui Sèment collective was born out of a march. A walk, by bike, in a caravan-cyclist, on horseback. A walk of several weeks in winter, in the Cévennes.
What brought us together on this walk was a common impulse, the desire to discover another way of walking and living together. And this walk, it led us to Francillou.
Winter has passed. Also a year. But our momentum remains.
Winter has passed, and the seeds we sowed are now budding.
We invite you to join us, not on a winter walk, but on a shared path, and to participate in the blossoming that is coming.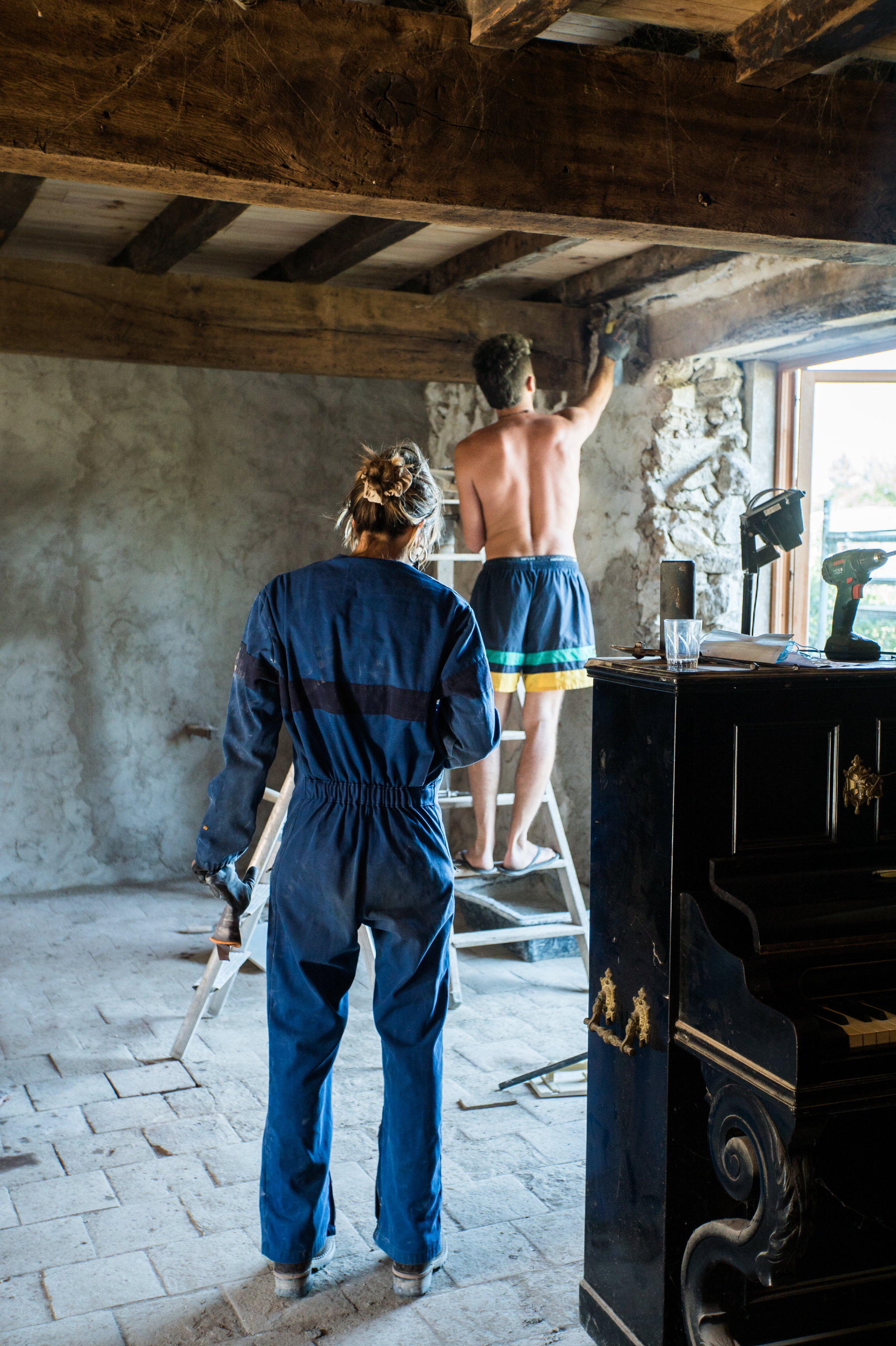 In order to carry out the project as we have just described it, we are launching a crowdfunding campaign.
The financial objective of this campaign is €40,000. And here's how it breaks down:
FIRST LEVEL
Up to €7,000: layout of the premises to welcome you
Dormitory: in order to be able to welcome you during workshops, construction sites, or residences, we will set up a dormitory space. The development of this place was estimated at 5,000 euros (insulation, coating, wood heating).
A collective kitchen: in this desire to be welcoming and to tend towards food autonomy, we will install a collective professional kitchen. The creation of the kitchen was estimated at €15,000 (renovation of the bread oven, drains, coatings, stainless steel kitchen, sterilizer... according to HACCP standards).
Reception areas: dry toilets, library, bathroom, living room... Spaces to meet or be quiet.
In order to help us develop the premises, we are asking for your help up to €7,000.
SECOND LEVEL
From €7,000 to €13,000: multipurpose room/show
We are going to create a space dedicated to artistic and cultural workshops. Dance, theatre, conferences and debates, music, municipal bingo, etc. this room will be the beating heart of the conviviality of Francillou. The fitting out of this room has been estimated at around 12,000 euros, and we are asking for your help in the amount of 6,000 € for the creation of a floor.
THIRD LEVEL
From €13,000 to €25,000: shared spaces
In the agricultural buildings, there are about ten rooms to renovate of around 70 m² each. The old chicken coops will be transformed for the various workshops: a media room (cinema, photography), an entertainment room (stop motion, title bench, etc.), a sound recording room, a sewing room, a resource centre, a bicycle workshop, a glass workshop, a wood workshop (200 m²).
Some of these workshops require specific equipment and spaces. This is particularly the case for image education, cinema and animation workshops. This is also the case for musical workshops and podcasts. All these activities will be housed in the recording studio, the multimedia room and the animation room that we will build and equip. The third level of our crowdfunding therefore proposes to associate you with up to €7,000.
FOURTH LEVEL
From €25,000 to €32,500: straw renovation
This land offers abundant areas of forests and meadows. As a process of autonomy and given the price of materials, we intend to produce on-site the raw materials that we will need for the restoration of the buildings. For example, the straw we will be used for the insulation of existing buildings and for planning of other projects using straw such as carrying straw houses.
This is why obtaining a tractor and specific baler to collect the straw are essential to achieving the complete restoration of the building, as well as future projects. The purchase of this tool is estimated at 10,000 and we are therefore asking for your help up to 7,5000.
FIFTH LEVEL
From €32,500 to €40,000: autonomy in wood materials
He who speaks of renovation, equally speaks of frames, beams, covers, and ultimately, wood. The 6 hectares of forests in Francillou are a precious resource that we want to manage carefully and responsibly by preserving its ecosystem. To develop the lumber material on-site (framework, joinery, etc.) the acquisition of a mobile sawmill (log saw) appears to be the ideal solution. This tool can also benefit a few of the people in the area wishing to carry out occasional small jobs. In addition to the purchase of a chainsaw, the total cost for the two machines will be 10,000. You can support us up to 7,500.
Thanks !
If thanks to you, all these levels are reached, we will invite you to a gathering around the participatory creation of a huge fresco on one of the agricultural walls. We wish by the realization of this fresco that your help is not only financial, but that you can participate concretely in the hatching of this project. This wall will be a thank you for all of you.