Description
Training in sustainable building as a solution against deforestation. Alternative and accessible techniques to preserve biodiversity.
I'm Hanta, President of the Madaterre association.
Our association aims to train in eco-construction as a solution to poverty, deforestation and thereby preserve biodiversity.
As part of this crowdfunding campaign, our project is to help sustainable building in the island of Madagascar. Despite being one of the richest country in natural resources, Madagascar is amongst the poorest countries in the world. Poverty in Madagascar destroys its fauna, flora and biodiversity.

The generalized construction methods of wood fired bricks are largely responsible for the massive deforestation of the Highlands of the island. However, 90% of the species found in Madagascar's forests are endemic. This unique biodiversity in the world is endangered. Our project consists in helping the Madagascans to preserve this wealth which is part of our universal heritage.
After 6 years of investment, we developed alternative techniques which are accessible to many people. Our work resulted in several prototype houses with specific reproducibility criteria and a low ecological footprint We have already used our cash reserves for the start and the project progress.Today we need you.
Our main missions
Work on the design of new sustainable and ecological habitats,
Train and transmit our discoveries through theoretical and practical training programs on the field.
A Madaterre vault house has maximum advantages, it is:
Ecological: Construction without wood or imported materials (corrugated sheets metal, cement or steel).
Economic: Lower cost of structural works and revival of the local economy through the use of local labor and materials.
Durable: thick walls and a rain and wind resistant roof. It can be transmitted from generation to generation with a minimum of maintenance.
Comfortable: a functional house, with good acoustic and thermal insulation as well as aesthetic finishes.
Easy to duplicate: Simplified and standardized technique which is easily reproducible.
Project funding needs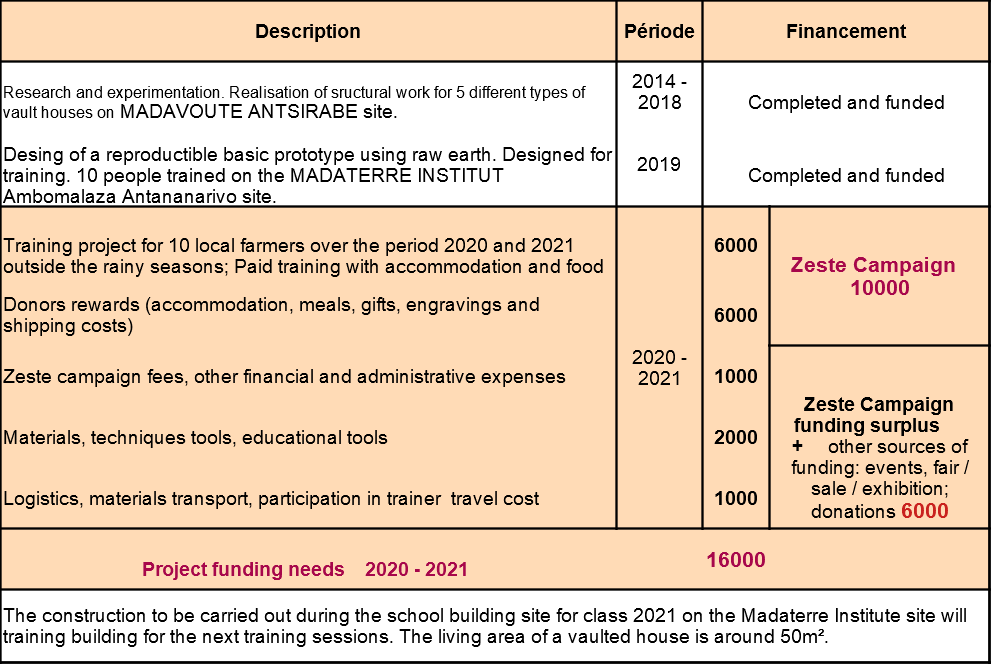 Image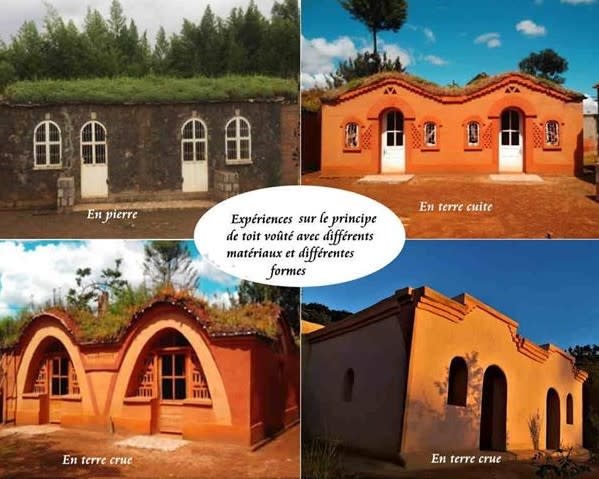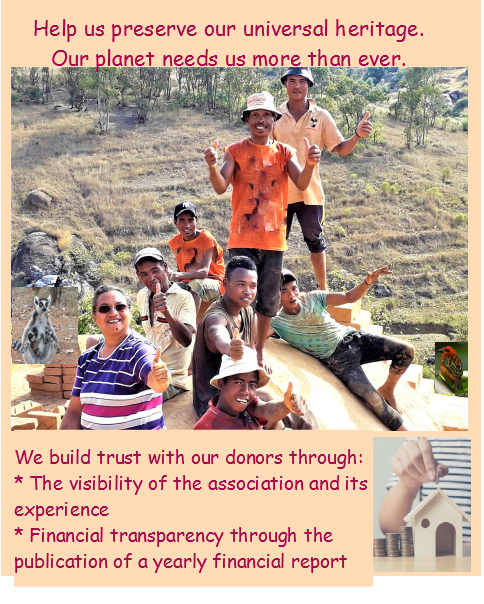 Rewards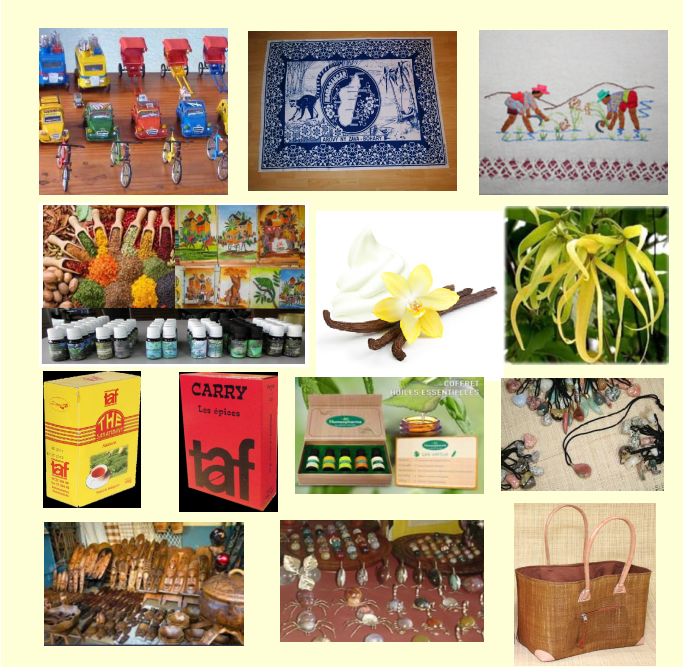 Essential oils, as well as handicraft products, come from the work of the artisans of Antsirabe and Antananarivo.Vanilla comes from the northeast coast of the island.
Accommodation will be on 2 sites depending on availability:
Madaterre Institute ANTANANARIVO, village of Ambomalaza,
Madaterre, ANTSIRABE, Madavoute experimental site, 165 km from Antananarivo. No official death to deplore due to COVID19 in Madagascar on May 30, 2020
The accommodation offered is for 1 person. half board pension. Additional people sharing the same room, get benefit from a 40% reduction.
We invite you to add 10 Euros per person, for the round trip transfer from the airport to Madaterre site
You can combine your solidarity trip with other discovery trips of the island, we will give you information.
Save a date, contact us

[email protected]

The matching accommodations for the Zeste campaign are valid from May to October ( out of rain saison) 2021, 2022, 2023.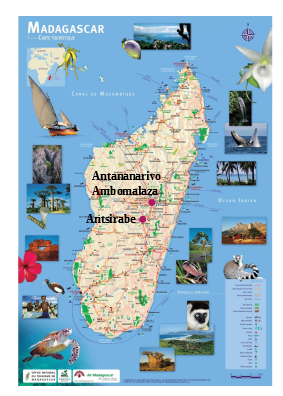 A big thank-you