Description

A T-Shirt with a positive social impact
Bambwood is a social enterprise project with a mission to help those in need and to reduce poverty.
The starting point is Bali, where I live for 5 years, and where the current health crisis is turning into an economic crisis. I see friends, local businesses and entire families falling into poverty since international tourism has closed.
So I decided to act in partnership with 2 local Indonesian companies.
The idea is simple: a daily product, the t-shirt, made from bamboo fiber, produced locally and from which a part of the revenu will contribute financially to a Balinese foundation that helps the most impacted people on the island.
A simple model for a strong impact!
---
The Concept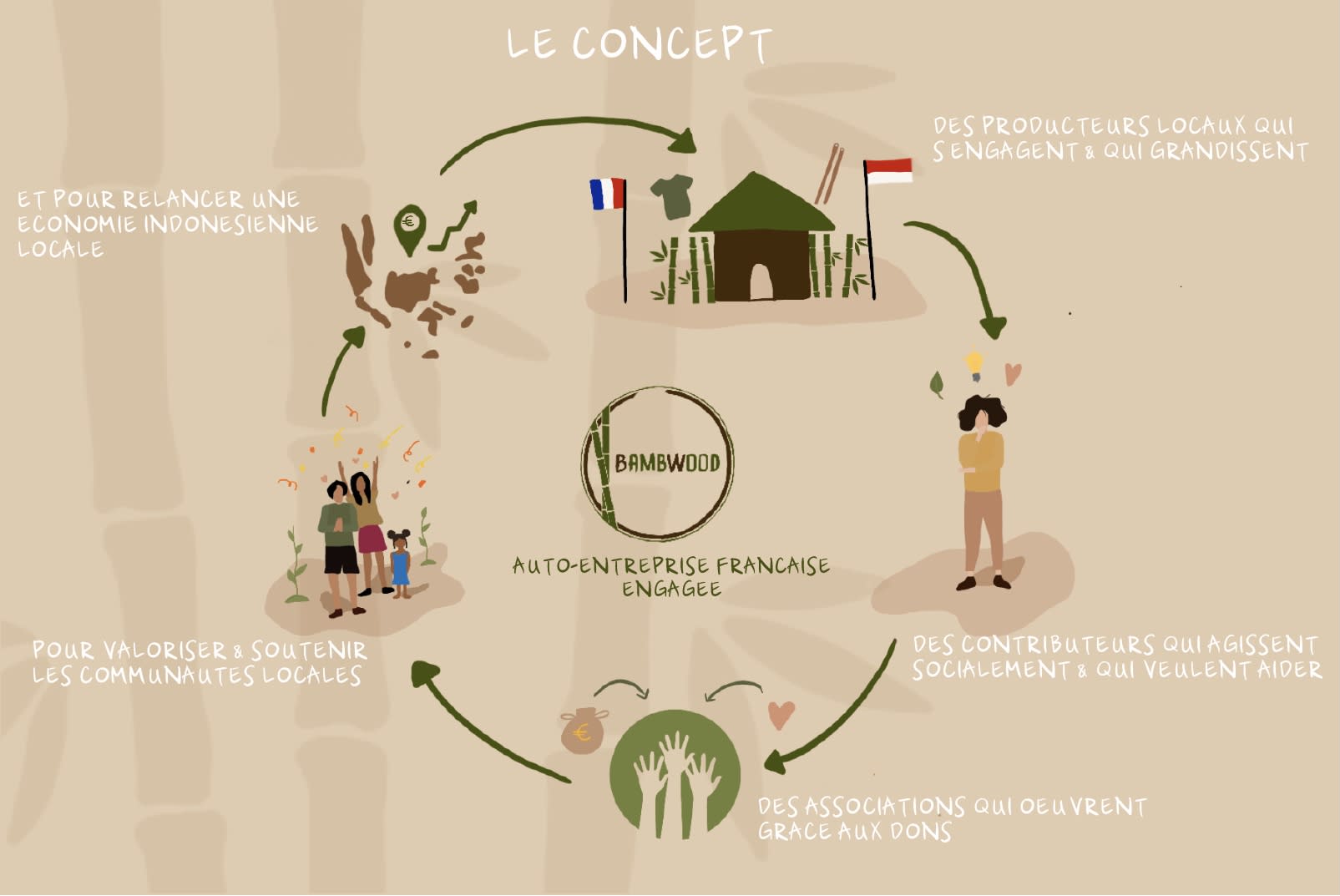 *Local producers who are engaged and growing

Contributors who act socially and want to help

Foundations that bring help thanks to donations

In order to value and support local communities

And to help and Indonesian local economy*
The Actors of the project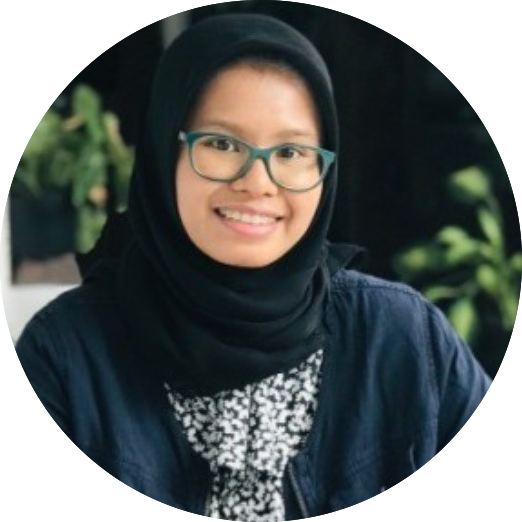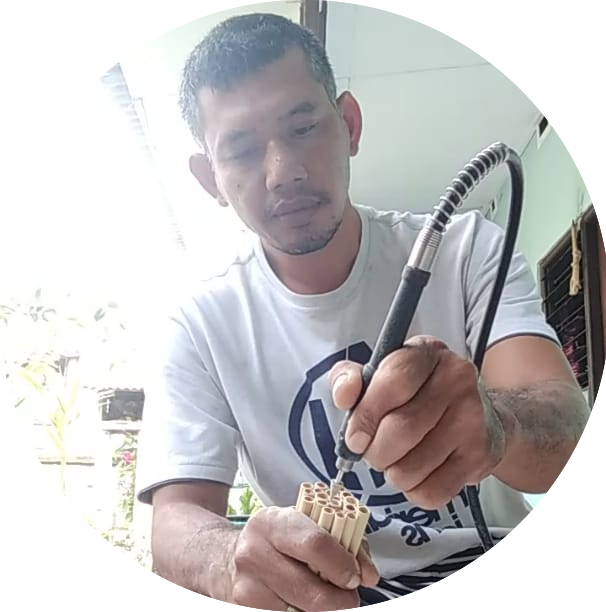 Adelia and Marta are Indonesian entrepreneurs who sensitize their communities in order to improve their living conditions. Their projects are based on helping each other and on the importance of taking care of the environment. Whether in a family business factory or in a garden, Adelia and Marta are the bamboo wizards who create products that are needed today.
This is me (with a friend I met a few years ago). I will soon turn 28 and for 2 years I have been trying to make a positive social impact around me. This social project is for me an opportunity to do something good, to give back to those who have welcomed me, and to contribute to communities in need.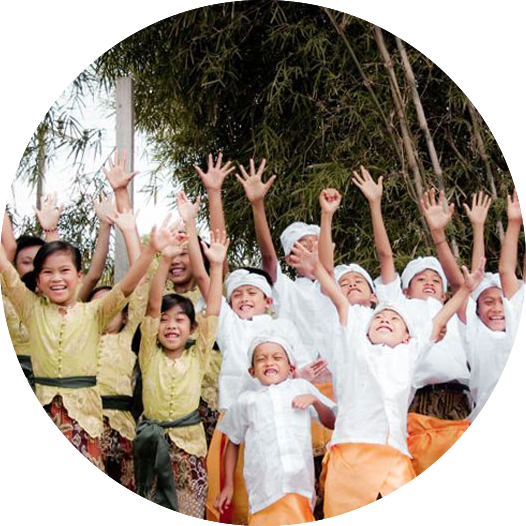 Bali Life Foundation is an association created in 2005, whose mission is to meet the essential needs of communities and to share good morals and values, but also to train and help acquire skills for the future. 'To Give Hope, Dignity & Purpose for the unprivileged people'
Click here to visit their website
Yes you. The most important link of this contribution chain. It is you who allow other actors to exist and to strengthen all humanitarian, social and environmental actions.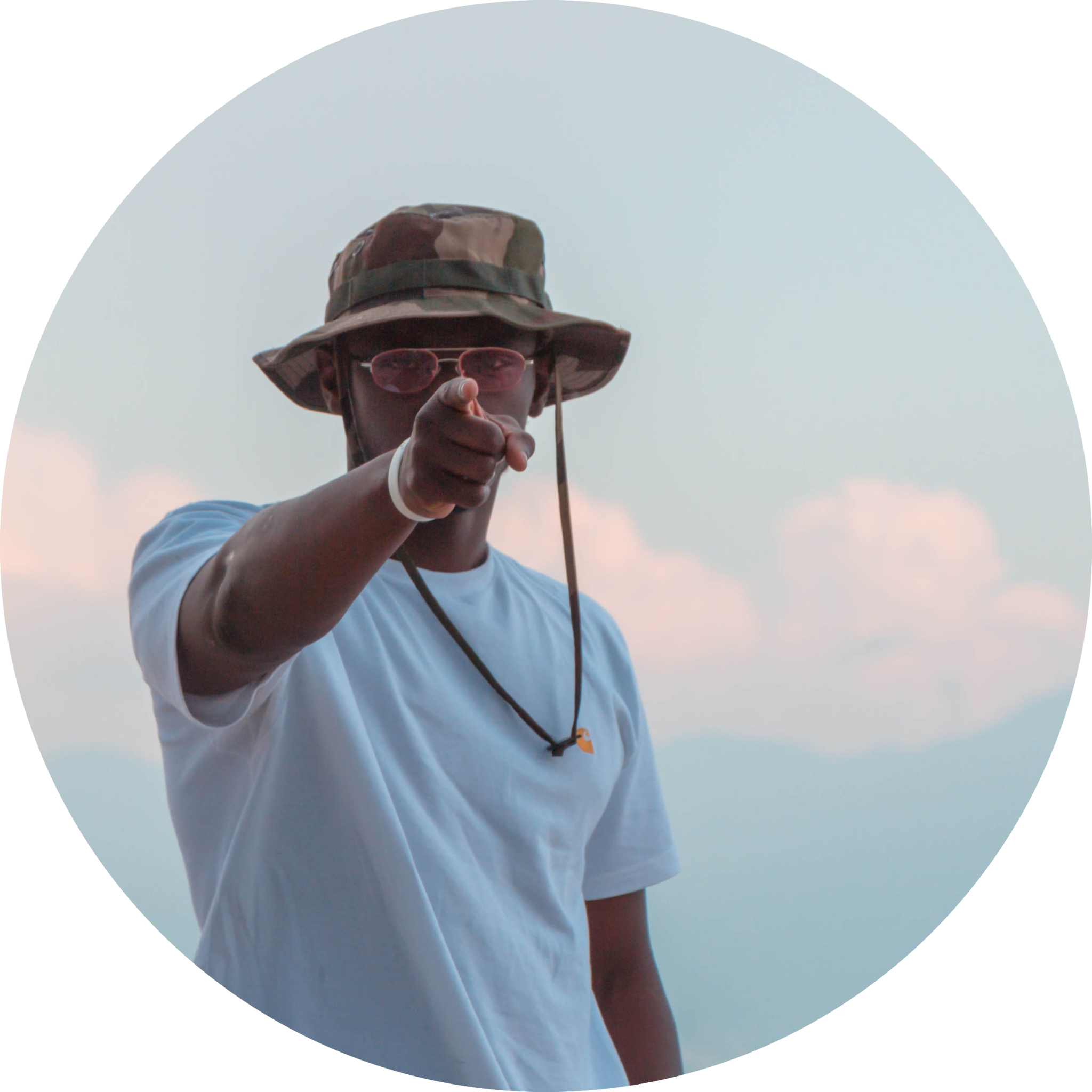 The impact of the campaign
As a result of this campaign, The Bali Life Foundation will receive a percentage of the revenus. This donation will allow people in need to receive food through the foundation.
A 5€ donation is feeding 1 person for 2 WEEKS!

The goal is to raise 5,000 € tin order o redistribute 10 to 15% to Bali Life Foundation.
Yes, 100 people is my vision for this campaign. Can you imagine the impact our products have?
Bali Life Foundation's Social Impact

Photo Credit: IndoEye
This project is also an opportunity for 2 small local businesses to keep an activity, to grow and to succeed in time.
And finally, it is an incredible chance for me, a French entrepreneur, to develop in order to create a company that offers jobs, that offers alternatives to plastic, and that contributes to help people in need. All of it while creating greener and more environment-friendly partnerships.
The products
There are many solutions to help those in need. Our is dressing you as well. It's a conscious purchase with a big impact.

Our t-shirts (Made in Indonesia)
Made of: 60% Bamboo Fibre & 40% Cotton
Sizes & Cut: S (48x69cm), M(50x71cm), L(52x73cm), XL(55x75)
Classic slim cut - Round neck
Colors: Black - White - Blue - Red - Orange
The ♥: Breathing - Soft - Hypoallergenic
Cleaning advises: 30° Max - No Dryer - Line Drying - No Ironing
Our bamboo straw sets (5 bamboo straws + 1 sisal brush + 1 belacu (cotton) pouch)
The ♥: 100% Natural - Reusable (washing machine friendly) - Substitution to Plastic - Hygienic
Tips: Wash under water after every use (with vinegar once a month) - Air dry (under sun is best)
Our products are shipped by boat from Indonesia and then distributed by land. As soon as the project has gained momentum, we want to set up an original distribution system with low environmental impact. This is the best transportation solution we have found so far.

Support the project, but not only ...
Being supported in this campaign will allow me to increase my social impact. What I do for Indonesia, I will be able to do it for the rest of the world. The goal is to become able to dress the world in bamboo, to design other conscious products and above all to finance more and more social and environmental projects. As a result, my dream is to build a foundation, financially supported by my companies, which helps communities.
It is also an opportunity to develop a more professional website, to increase my communication capacity, to grow as a company and to develop new partnerships for greener imports. Because saving the environment is also one of my major missions.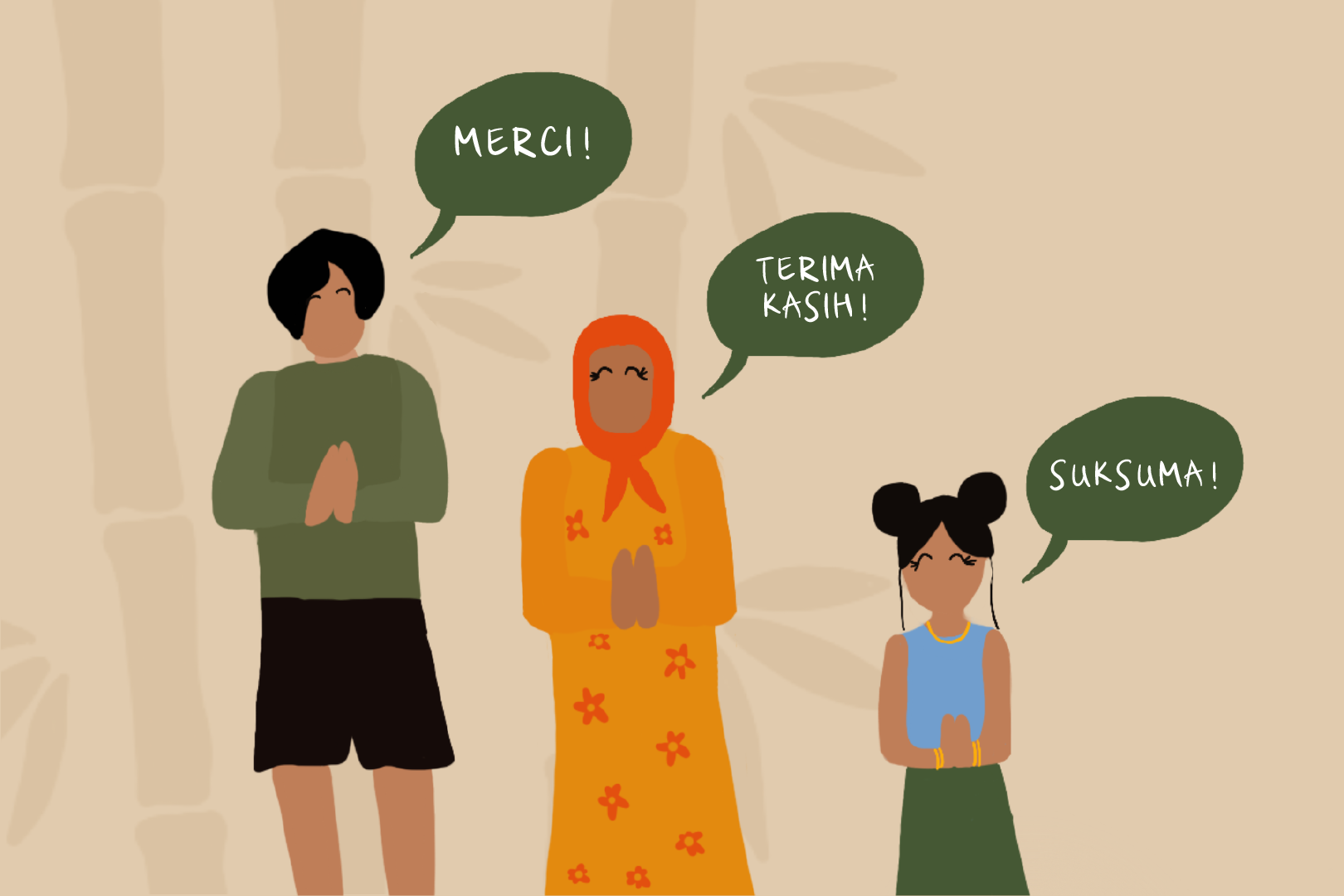 Thank you in French, Indonesian and Balinese
A Big Thank You to everyone who supports me in this campaign. To you partners, foundations, entrepreneurs, and friends: THANK YOU! Without you, this project would not be.
---
Describe your project goal
Objectif 100!
100, it's the number of people that will be fed for 2 weeks if the objective of the campaign is reached. And to achieve it, we need your support.
WHAT IF MORE?
Well it's simple: the more donations there is, the more I will be able to give to Bali Life Foundation. And it's therefore more people who will receive help.
WHERE IS THE MONEY GOING?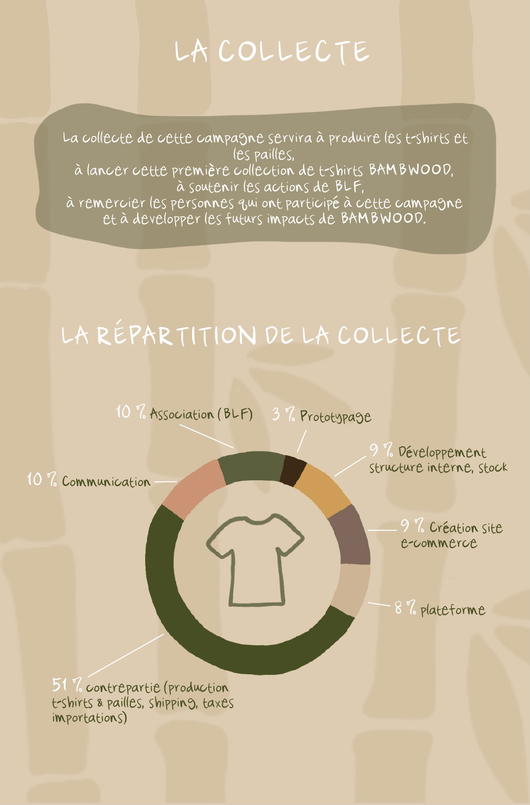 The Collection
The funds collected within the campaign will be used to produce the t-shirts and the straws, to launch the first Bambwood t-shirt collection, to support BLF actions, to thank the contributors who participated and to develop further Bambwood social impacts.
Division of the collection
10% - Communication
10% - Foundation (BLF)
3% - Prototype
9%. - Internal structure development, Stock
9% - e-commerce website creation
8% - Plateform
51% - Conter parts (t-shirt and straws production, shipping, import taxes)
As you can see, this campaign has a social objective. By contributing, you will become actor of a positif social impact. A video will be created of the giveaway with Bali Life Foundation, and will be sent to each and everyone of you to thank you for your participation.