Description
The Red Wheelbarrow, an independent bookstore in Paris 6th arrondissement, is raising funds for their two-part expansion project!
The Red Wheelbarrow Bookstore is growing and we need your help!
We want our readers to browse an exciting, interesting and well stocked bookstore filled with the latest novels, indie press reads, history, among others, for both adults and kids. And we want our stores to be a beautiful welcoming space where connections can be made and friendships are forged for life.
The Red Wheelbarrow is an independent Parisian bookstore that specializes in classic and contemporary literature and non fiction in English. Founded in 2001 in the Marais, it has become a welcoming, and inclusive community bookstore, well loved by students, Parisians, anglophone readers of all kinds that live and or visit here.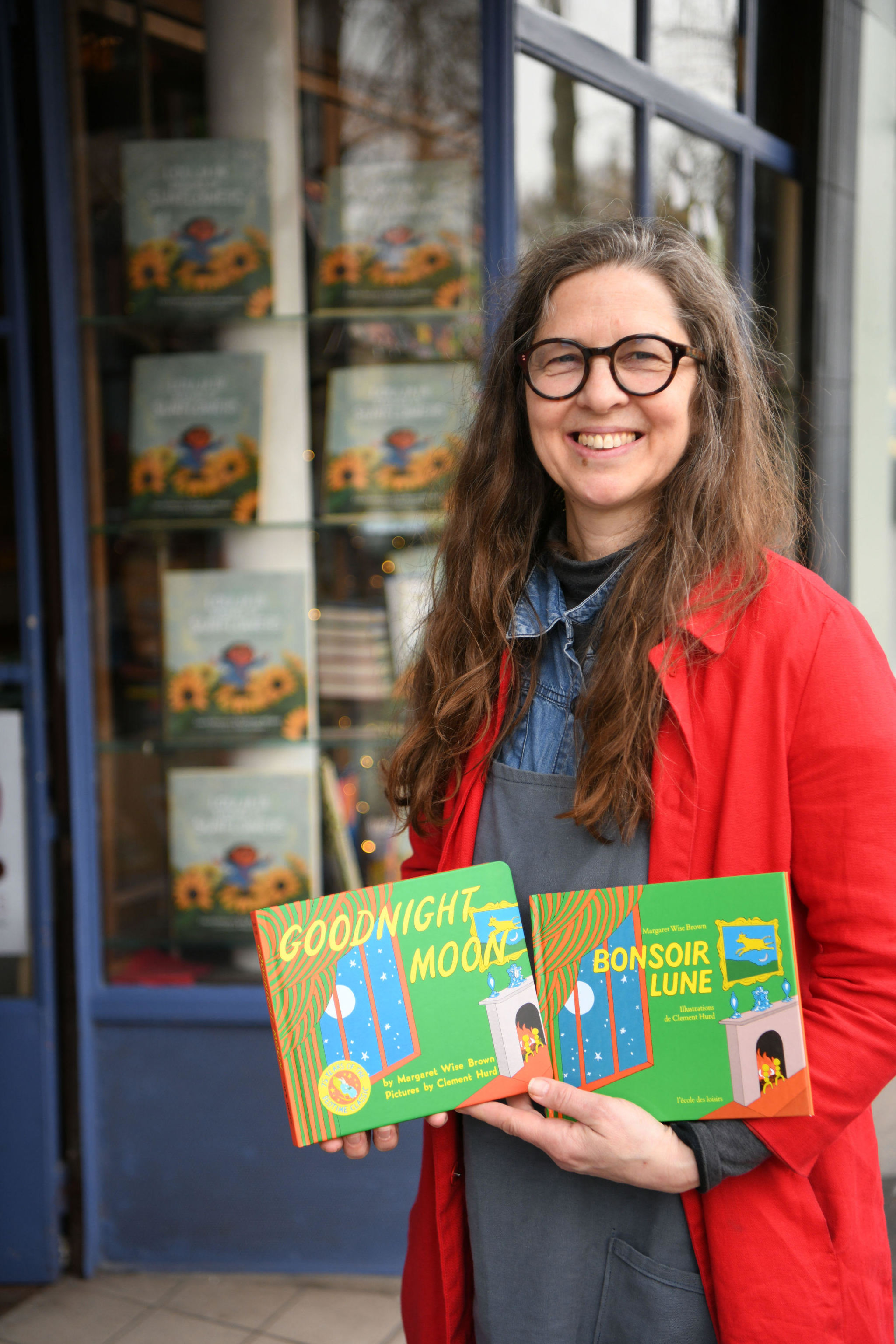 21 Years of History
In the Beginning
The first Red Wheelbarrow Bookstore opened on rue Charles V in the Marais in 2001. Its name was taken from the poem by William Carlos Williams, first printed in France in 1923 ( by the same printer of Ulysses), a poem that expresses the happy coincidence of practicality and chance.
Penelope Fletcher was soon joined by another bookseller, Abigail Altman, and in 2003 they opened a second shop on rue Saint-Paul. In those early days, Penelope and Abigail joked that Abigail took care of the living writers, and that Penelope took care of the dead ones, making them the perfect bookshop duo as each tirelessly promoted the books they loved.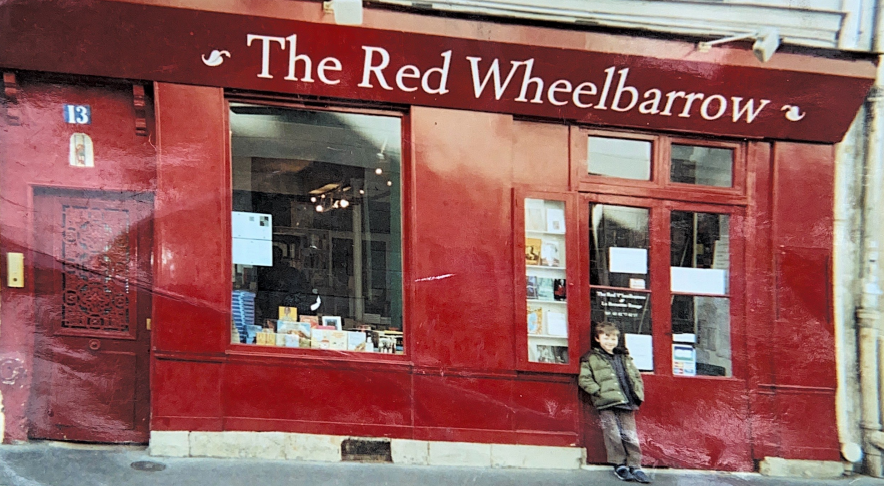 As the first bookstore was opposite Charles V (the English faculty of University of Paris VII), and near the Seine in the culturally rich neighborhood of the Marais, it quickly became a well-loved spot for many.
We also supplied books to the Picasso and Orsay museums, bilingual schools, universities, and other French bookshops. One of our early initiatives was an annual children's writing contest, something that is still remembered fondly by winners today.
The Team, Then and Now
Abigail left the bookshop in 2008 to become a librarian at the American Library in Paris, where she is now assistant director. Meg Gerner joined the team shortly after and continues her passion for bookselling today at the bookstore. We are fortunate enough to have had countless other people make up the Red Wheelbarrow. Renée Levine, Danielle Cumbo, Kate Van Houten, along with six others, were all early partners and instrumental in bringing the bookshop to life, first in the Marais, and now at No. 9 rue de Médicis, near the Luxembourg Gardens in Saint-Germain-des-Prés.
The team today consists of: Penelope, who opened her first bookshop on the west coast of Canada at 19 years old, Meg, a lawyer turned book advocate; and Renée, an academic; Talia, who is studying to be a theater/opera director; and Lila, who is on a gap year. Kemy, of Kemy's Bookshelf fame, does our Instagram; Pauline, a fundraising advisor, coordinates the newsletter; as well as regular interventions by bookstore partners, Anna Arov, Janet Skeslien Charles et Rebecca Dolinsky.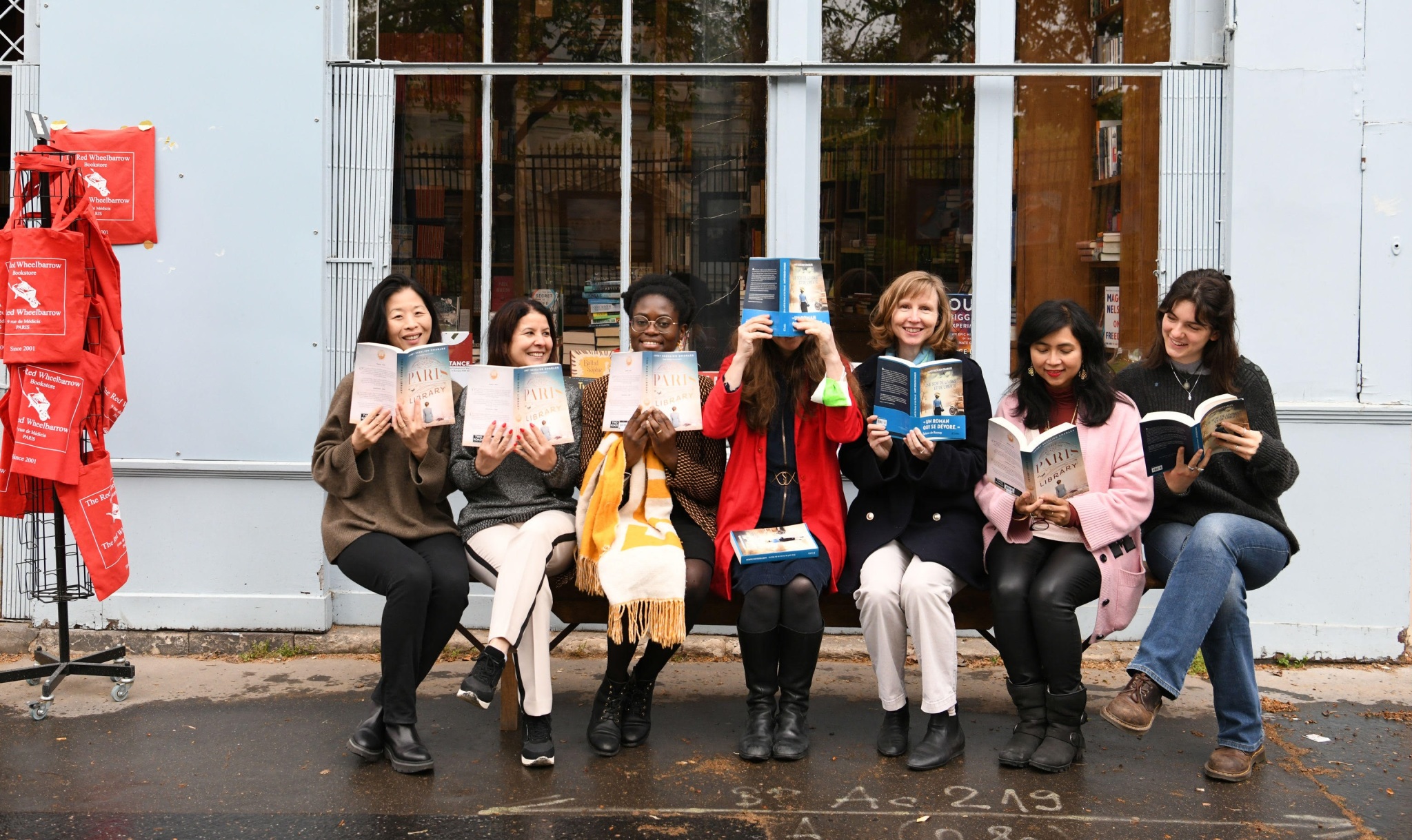 A New Space
In the fall of 2021, we were given a rare opportunity to rent the former bookstore of the renowned French publisher José Corti at No. 11, rue de Médicis. We were delighted to expand our already overstocked bookstore, and only two doors up! We opened our doors in November 2021.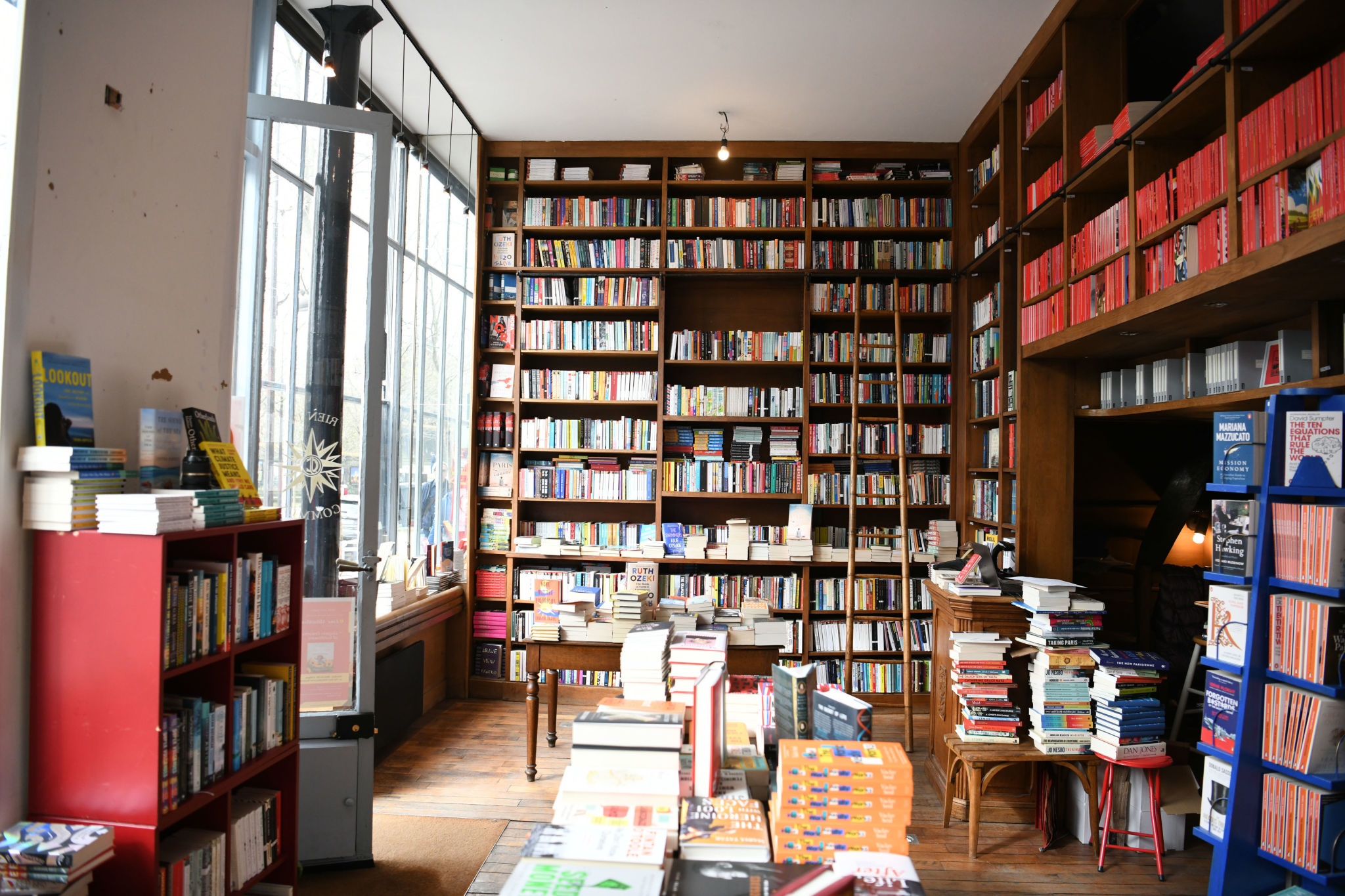 A Beloved and Inclusive Bookstore
For over 21 years, the Red Wheelbarrow has provided books in English to a wide community of readers, students, Parisians, (part time and full time) and tourists. There is a warm ambiance as you walk into the bookstore. You can sometimes expect to find customers engaged in conversation just as much as bestselling authors Janet Skeslien Charles, Ayşegül Savaş, Jamika Ajalon, Malik Crumpler, Marilyn Hacker, Nita Wiggins, Anne Marsella, Cara Black, Deborah Levy, Megan Fernandes, Lindsey Tramuta, Alexander Lobrano, and Agnès Poirier signing their books and buying others.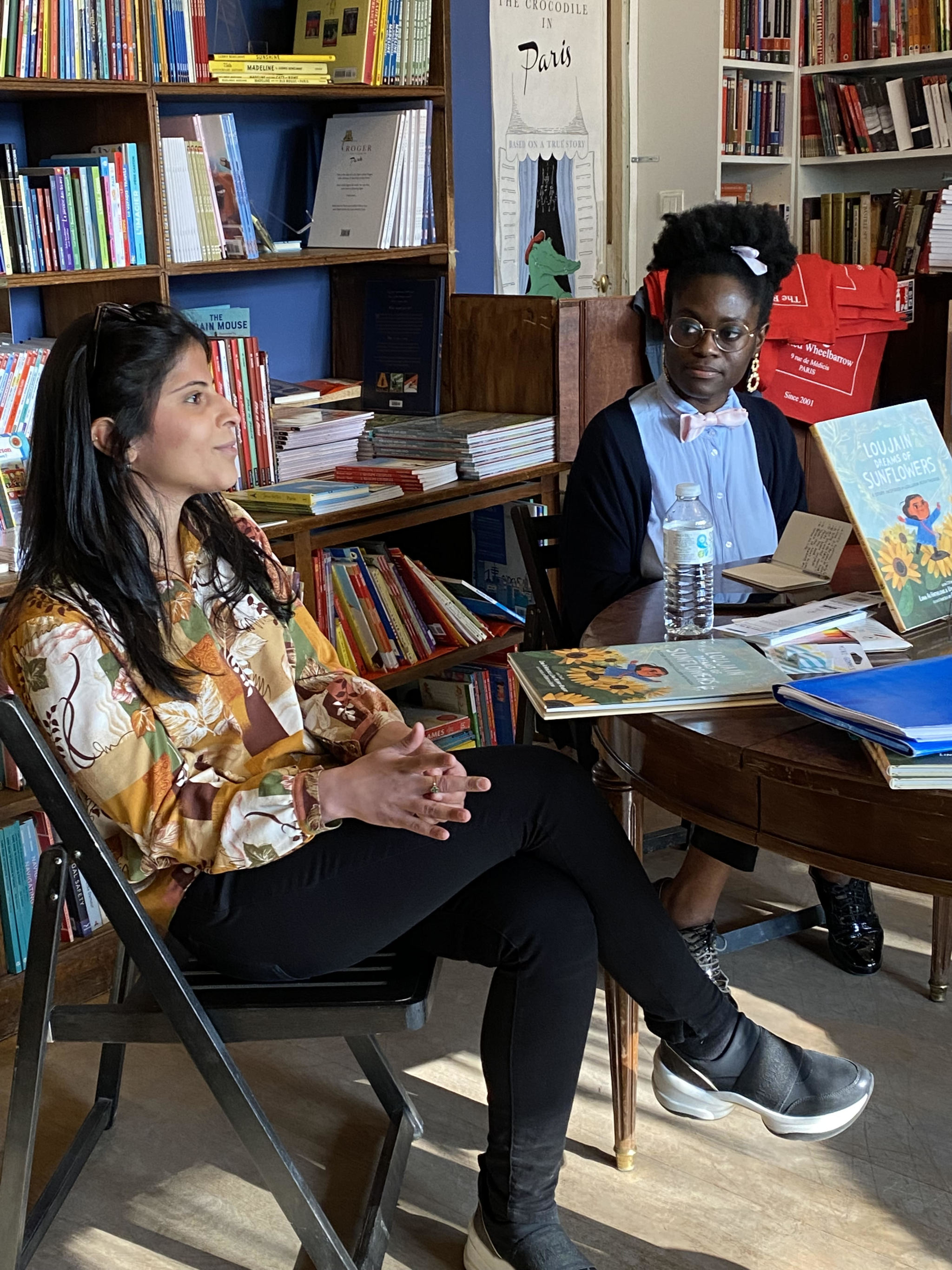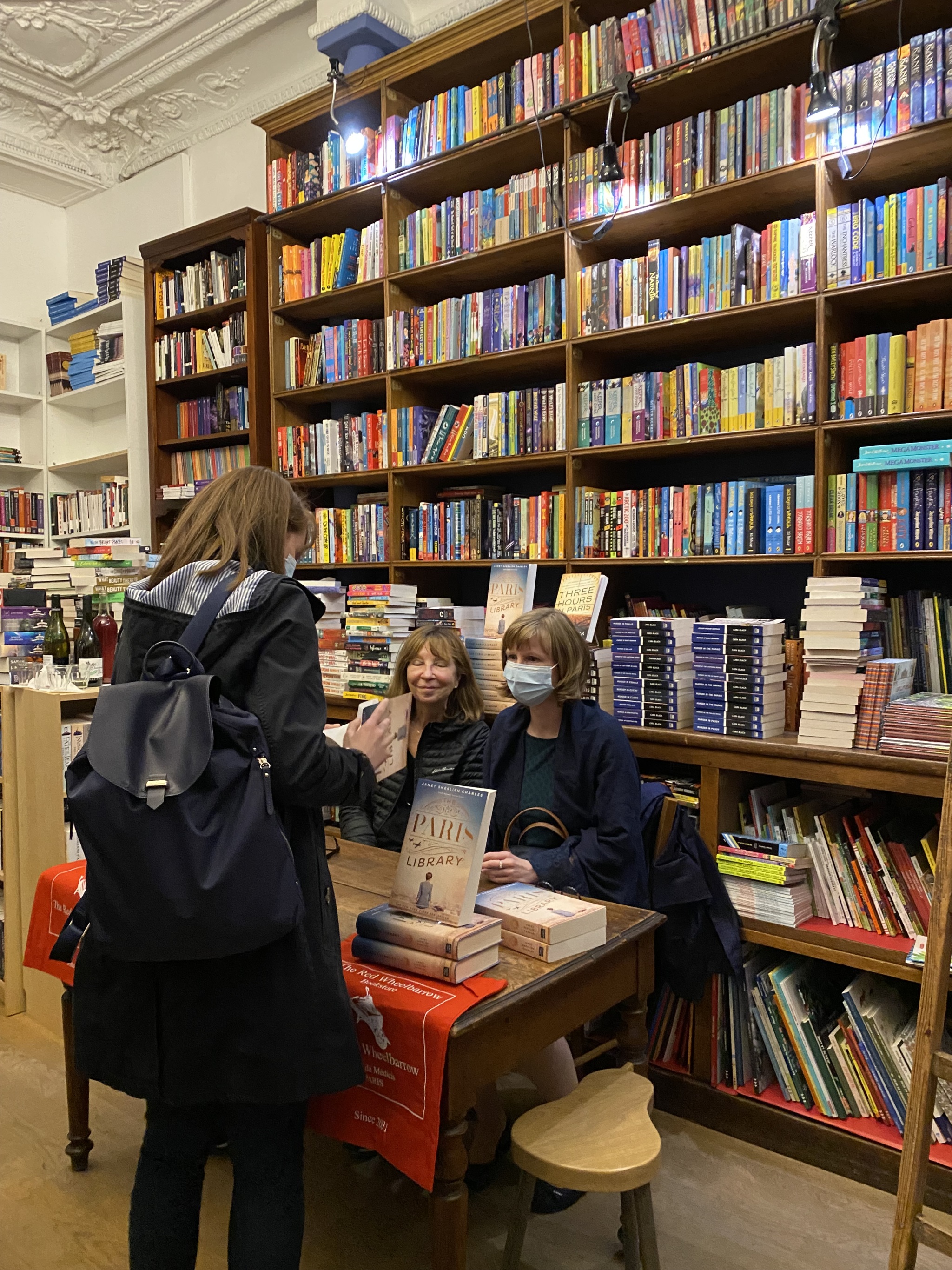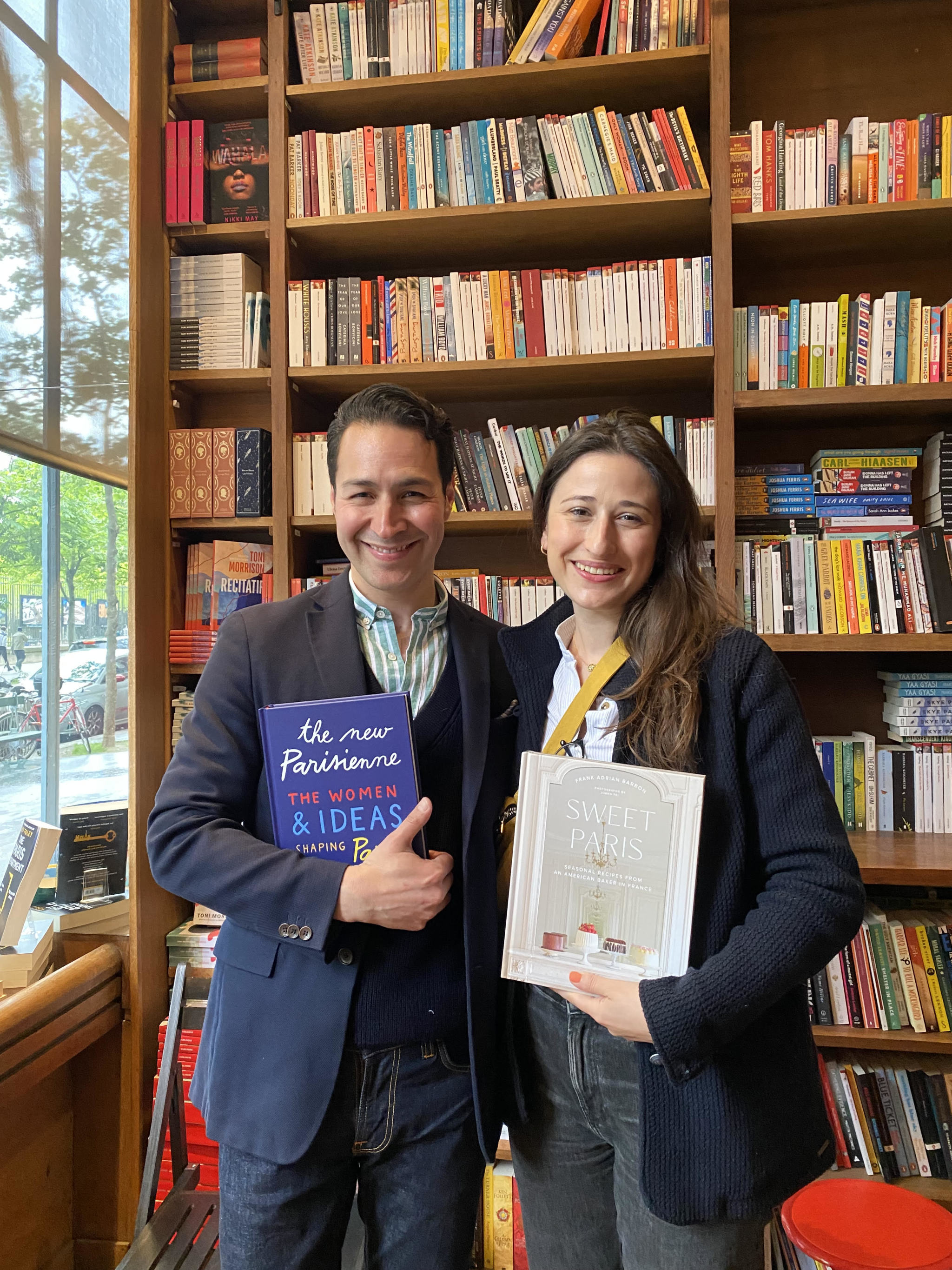 We have hosted and participated in numerous literary events and book launches at the bookstore, as well as at the American Library in Paris, Reid Hall, Sorbonne University, the Irish Cultural Center, etc. We are proud to have created an inclusive bookstore that welcomes everyone from the community and fosters open dialogue through books.
While reading is a solitary act, there is a real communion among book lovers at the Red Wheelbarrow. We come together to discuss our favorite books, give or receive recommendations, to listen to authors speak, and to meet like-minded people. The bookshop is a haven in Paris..
- Janet Skeslien Charles
DETAILED DESCRIPTION OF THE PROJECT
The Red Wheelbarrow, like many independent bookstores, was challenged but managed well during the pandemic. We were much more financially impacted by Brexit in the first six months of 2021.
We managed to sustain ourselves during those difficult times, and even thrive, thanks to our many customers and supporters, new and old. In order to finance the doubling of our bookshop space, we have divided the two bookstores in the following manner: No.9 is now a bilingual English-French children's bookshop (which we will rename The Red Balloon). No.11 with its beautiful high ceilings, wooden floors, and long-honored reputation, has become our main bookstore.

There is much to do with these two bookstores. We need to repaint the exterior of No 11 and redo the signage of both shops, update the electricity in both stores, create a more interactive website as well as be able to establish an exciting selection of books in both shops.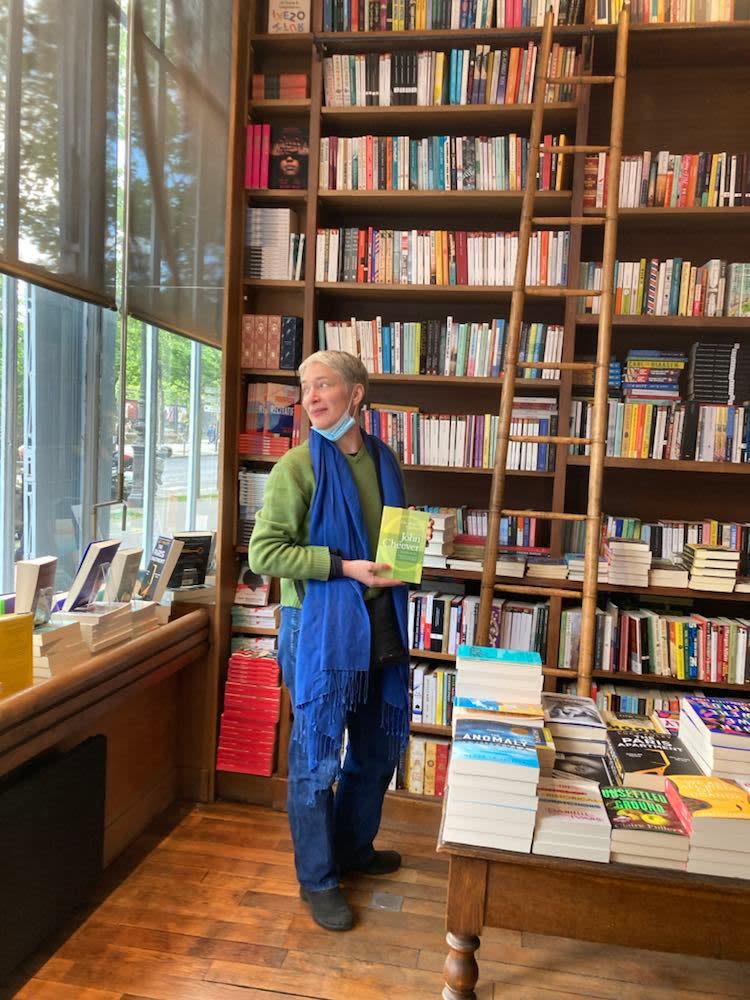 This is where we need your help. We aim to raise 30,000€ for the following projects:

Project 1 at 5,000€
We will be able to repaint the façade of No.11, and redo the signage and window lighting inside and outside of both shops.

Project 2 when we reach 10,000€ …
We will improve our fiction collection (more small independent presses, a better selection of science fiction, thrillers, etc. and our nonfiction selection (poetry, philosophy and art books) for our main store.

Project 3 at 20,000€ !
It will allow us to expand our French and English children's collection and add toys, games, and puzzles. The Red Balloon will be the first fully bilingual French-English children's bookstore in Paris!

Project 4 at 25,000€
We can update our IT infrastructure and revamp our website so it becomes more interactive and user-friendly.

Projet 5 : 30 000 €
We will install an awning at No. 11 to protect books in our window displays from the Parisian sun!

Project 6 over 30.000€ !
All of our projects, with the dream of publishing our very own literary magazine. All is possible!
---
Other ways you can help?
We know times are hard and it may not always be possible to help with a monetary donation. But you can still help by spreading the word about our project. Please share and share widely the link to our project. Talk and post about our project to your friends, family, community and of course on your social networks. Every little bit of exposure and every time you share our story, you are helping us out!
---